Heroes Bloodlust finals this weekend, plus BlizzCon and TeSPA schedules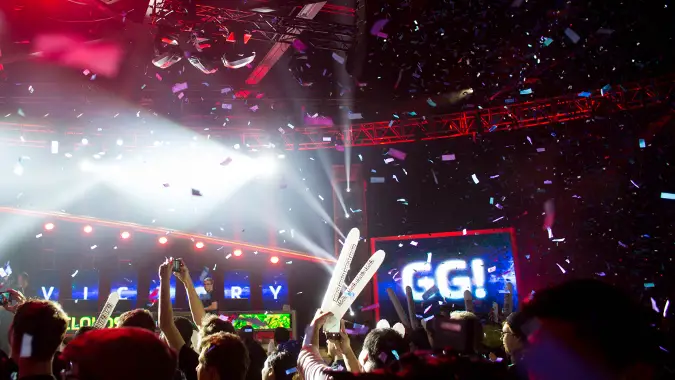 Though the finals for the community tournament Bloodlust are this weekend, there's not much else going on in the world of Heroes of the Storm esports until BlizzCon. But to keep things interesting, there were several announcements for upcoming events this week. TeSPA announced a collegiate league for lots of Blizzard eSports including Heroes and Blizzard announced the schedule for the global championship bracket in the week leading up to BlizzCon. There's way too much Heroes action to be confined to a single weekend!
So here's a look at what's out there to watch now plus what's coming up while we wait for BlizzCon.
The final bracket for Bloodlust is playing out this weekend, with eight teams facing off — four invited pro teams and four teams who clawed their way through the qualifying brackets. The last matches for this community-funded tournament will be streamed to Solid Jake's Twitch channel, starting Saturday and Sunday at noon CST.
Denial eSports and Gale Force eSports faced each other in five matches this past Thursday in a Blizzard-sponsored showmatch. There's a VOD up on Twitch and it's really worth watching because they played on the new Starcraft-themed map, Braxis Holdout. The map seemed exceptionally snowbally to me, but it will likely be less so as the pros get more familiar with it.
In future games news Blizzard announced the dates for the first matches of BlizzCon. On October 26th, 27th, and 28th at 11 a.m. CST the initial brackets will be busted wide open, well before BlizzCon proper gets underway November 4th.
Longtime Blizzard partner collegiate league TeSPA also announced plans for eSports competitions in the coming school year. Their Heroes division, Training Ground, is now in open signups, with slots available for both players and coordinators. It's unclear when or whether the Heroes games will be livestreamed, but if you're into Overwatch or Hearthstone those games are definitely going to be broadcast on their official Twitch channel, with the casting talent lineup yet to be announced.