Breakfast Topic: How did you find your favorite class?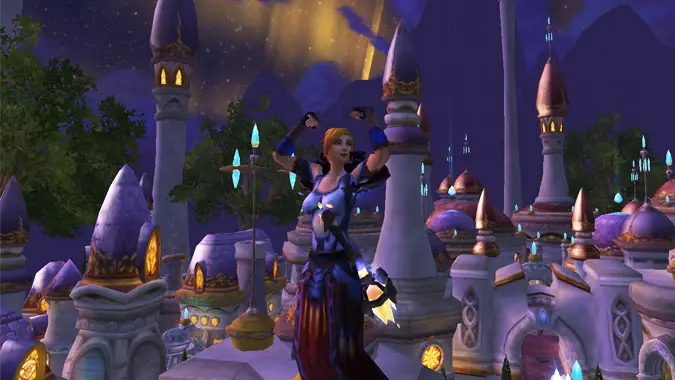 "You should play WoW," he said.
"Why?"
"I think you'll like it." (Translation: "I want the Recruit-A-Friend mount.")
A little while later at the character screen, "I think you'll like Druid." (Translation: "I need a pocket healer.")
Turns out I didn't like Druid, but to be fair, its variety of specs made sense for a new WoW player. Unfortunately I found Wrath spam incredibly boring, although the Night Elf was pretty. That Druid is still there though, a testament to how painful it was to even get to level 10.
Next I tried a Warlock, basic enough for even a newbie such as myself to play adequately. Who knew that the best was yet to come? I might have sensed the foreshadowing when I happily stomped my way through dungeons with my new guild, not even knowing that most people usually took a healer into these things rather than simply 4-manning it with 3 DPS and a tank. But one day, shortly after hitting level 70 and still not feeling much of a connection with WoW, I thought maybe I should try this Priest class. I didn't know anything about it, just that it healed and looked cool. It was love at first sight. Shadow was The Spec to level as and Holy felt so natural to heal in dungeons. It was beautiful. Then I hit 80, and decided to try this cool new spec called Discipline… Well, I found my calling, and the rest is history.
What's your story? Did you find your favorite on your very first try or did you have to cycle through classes? Was it fate or trial and error? Or, dare I say it, have you not yet found it? If you're still searching, I still recommend Priest. It hasn't ever steered me wrong.