Breakfast Topic: Have you finished your Order Hall story yet?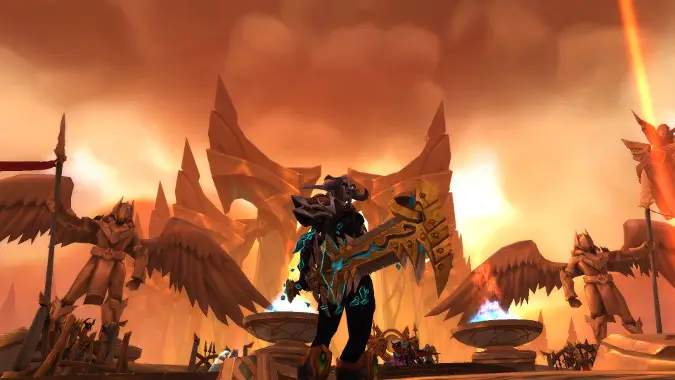 I admit, I kind of dawdled on this one. I've been unwell (you don't need the details, I'm sure we're all sick of hearing about my health) and so I didn't play as much WoW as I could have, but finally I got a few days of really getting stuff done and found myself in a good place to finish up the various missions and quests I needed to get my Battlelord title and I was impressed.
I admit I wasn't expecting much from the Warrior Class Order Hall story. Some Class Halls are full of cool lore figures, but the Warrior one is basically just you and a bunch of half naked gold Vrykul dudes. If you're into that, great, but I was feeling underwhelmed.
But as the story progressed I found myself in places I've missed, with folks I remembered from old quests and raids, and I was suddenly pretty invested. And that last quest was pretty awesome, getting to take the fight to the Legion in a particularly Warrior way. No stealth, no Holy Light, just hitting demons until they stop moving. And then hitting them some more just in case.
So have you completed your Order Hall Campaign? What did you think?