Breakfast Topic: I love my classes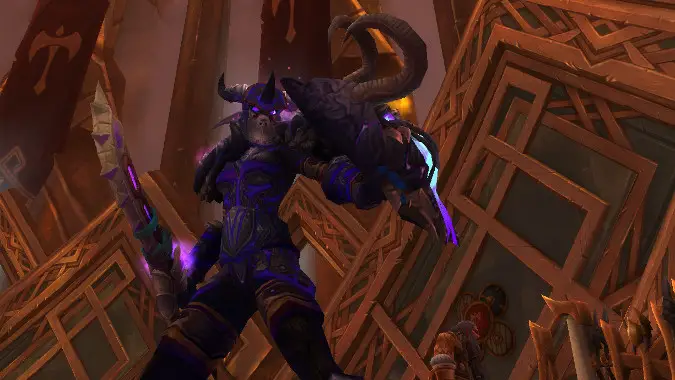 I'll admit it. I was feeling pretty down on Warriors after the pre-patch changes got rid of Gladiator Stance (which I still miss) and in general changed the class a lot. There were changes I liked, mind you. I'm very fond of Rampage as an attack. It feels exactly like what a Rampage should, like you're just going nuts with two big weapons and wrecking stuff. I like it.
In fact, the more I play a Warrior in Legion, the more I like it. And not just Warrior, either — my Death Knight tank makes me happy every time I play her.
Most of this is lore related — I love the Artifacts, the Class Halls, the missions and the campaigns. I think all that stuff is great. Running around recruiting the Four Horsemen or getting some gigantic Titans to do my bidding is pretty awesome. I generally dig my Artifacts and I really like every Class Hall I've been in so far.
But also I think I'm getting used to how the Artifacts interact with each class and spec, and growing familiar enough with these changes to really start to use the class and spec again. Running dungeons, I've come to realize Fury shines there. Arms is still a beast for World Quests, and any time stuff gets super hard I can go Prot and tank up. I'm getting comfortable with the system, and playing my DK, Demon Hunter, even my Paladin feels more fun to me than I expected.
How about you? Are you liking your classes?