News
Sep 23, 2016 3:00 pm CT
BlizzCon opening week esports schedules for Heroes and more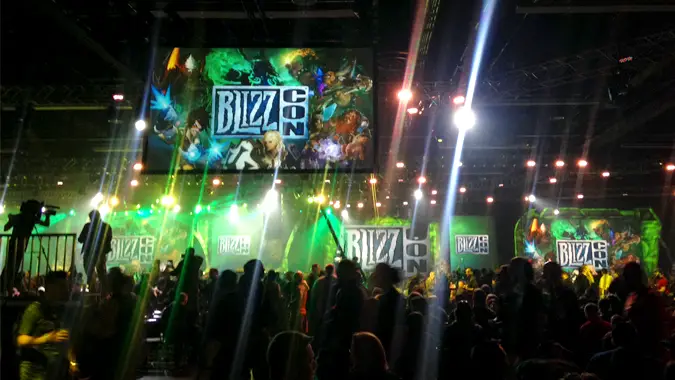 BlizzCon is just six weeks away, and opening week for BlizzCon esports starts even sooner. Blizzard's esports teams are rapidly announcing details for all the exciting competitions we'll see there. The teams for the Overwatch World Cup competition are complete. The Hearthstone team announced additional details about BlizzCon opening week competition, with a million dollar total prize pool up for grabs. And although the schedule for BlizzCon is getting ever closer, that's not where it ends. The Heroes of the Storm team announced some of their plans to make the 2017 season the most exciting yet.
So here's what we're talking about til BlizzCon opening week.
People who only follow Heroes of the Storm may be unaware of the current controversy swirling through the League of Legends esports community. There's a lot to it, but much of it is centered on how players are treated, specifically the lack of infrastructure support offered by Riot for both their players and teams. Player prosperity is now a hot topic through all of esports, so it's heartening that Blizzard decided to get out in front of the controversy with a plan for 2017's Heroes of the Storm seasons. Blizzard spelled out clear plans for more consistent tournaments and salaries paid to the top teams. They've also decided to use relegation, so the top two qualifiers from Blizzard's new open league get promoted to the professional league, but the bottom two pro teams lose their slot — and their salary — and have to slog their way back into the pros.
Relegation was a part of League's esports system that drew criticism. Riot's tough requirements for their pros meant it was a poor fiscal decision to keep a team going after one lousy season for most franchise teams. However, Blizzard tends to give their e-athletes more leeway in sponsorships and time constraints, and the Heroes esports community is much smaller than League's. Most Heroes regional brackets are already populated by a couple teams that played well in Chair League or Heroes United and decided to try the current open qualifier system. Though having a brawl between franchise teams for the number eight slot for a regional may be a possibility in the future, for now this system may work out well for Blizzard. Time will tell.
In the short term, we're looking forward to the final day of competition in Korea's Super League before the grand final on October 1st. Day fifteen of the competition goes live at 5 a.m. CST on Sunday the 25th over on OGN's official Twitch page. This week promises to be a great series, as it's last season's champions Tempo Storm versus MVP Black.