The latest clue in the hunt for Sombra isn't a release date
Updated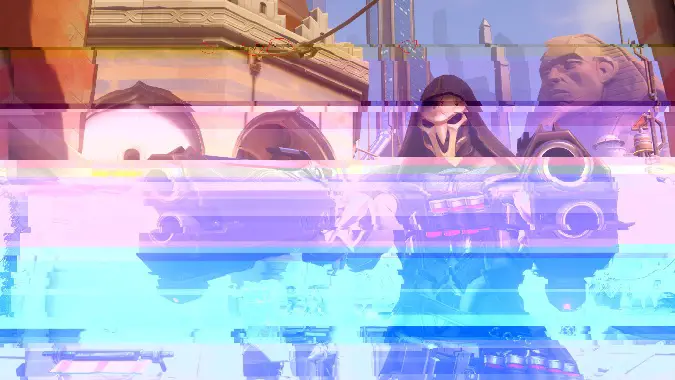 Update: Today the countdown on amomentincrime.com finally reached 100%, leading to another clue… but not a release date. Find the latest on Sombra at the bottom of the post.
Gamers are really into Overwatch's Sombra ARG. Really into the Sombra ARG. So much so that at least two of our fellow gamers have (possibly) been hacked by people assuming their accounts were related to Sombra.
For anyone who isn't aware, Blizzard has been doling out clues about new hero Sombra for months. Encoded messages have been hidden in Overwatch videos and maps, the first showing up in a frame of static in Ana's developer update video. It read:
¿Estuvo eso facilito? Ahora que tengo su atención, déjenme se las pongo más difícil.
Which translates:
Was that easy? Now that I have your attention, let's make things more difficult.
Fans took this as a message from hacker hero Sombra herself, and have since uncovered other clues, including a Battle.net login screen hidden in a static-filled background of the "Old Soldiers" Overwatch comic. An email address was entered in the login, leading gaming sleuths on a wild goose chase. Players began emailing and trying to access the account, and eventually Jeff Kaplan had to step in to tell people this wasn't a clue.
More recently, players have been looking at Battle.net accounts containing Sombra's name — and Kotaku reports they gained access to one. Contacting Blizzard Support, they managed to get the account's password changed (we feel sorry for the support tech who made this mistake) and get into the account to hunt for hints.
Again, this wasn't related to the Sombra ARG. Oops.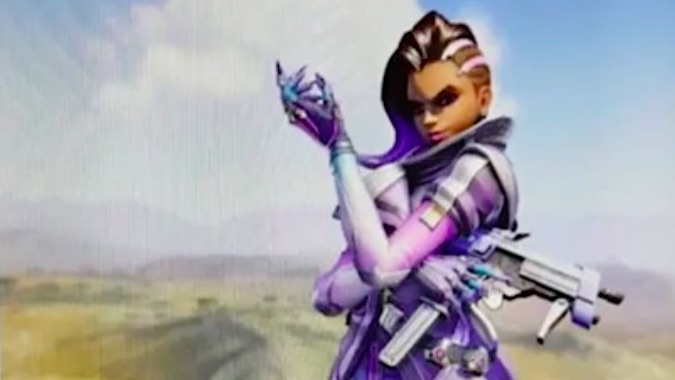 An image of Sombra has recently leaked, though vague sourcing doesn't say if it was a hack, another part of the game, or just an everyday leak.
In the meantime, amomentincrime.com — a fictional crime website that was previously associated with the Junkrat and Roadhog reveal — appears to have been hacked by Sombra. The site doesn't feature much info, but does include the line:
Transmitiendo información a ómnicos activos
Or:
Transmitting omnic information assets
The message was followed by a percentage, and when it hit 100%, a new message appeared:
Transmisión finalizada – finalizando carga.

Carga finalizada. Unidad Bastion E-54 comprometida.
Or:
Finished transmission – ending loading.

Charging complete. Bastion Unit E-54 compromised.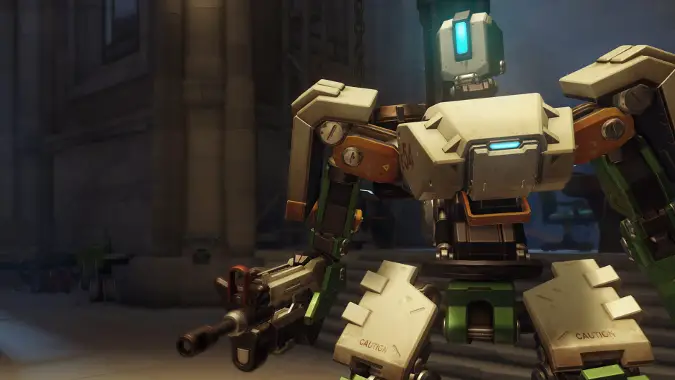 And, yes, E-54 would be the in-game Bastion unit that we know and love.
Amomentincrime.com's source code has also been updated to include the following line:
<!– v1.4.0.2.324?? –>
The <!–> indicates a comment added by the coder — presumably Sombra — and it seems to indicate Overwatch's next patch. (The game is currently at v1.4.0.2.32374.) While sleuths have pointed out a range of different information that may be related, Guipradi on Reddit says the version number and a glitch on consoles showing an increased number of items for each hero are the only new pieces of information.
So when is Sombra coming to Overwatch? We still don't know, but at this point we're betting on BlizzCon.