Wanted! Teaser for two new Overwatch heroes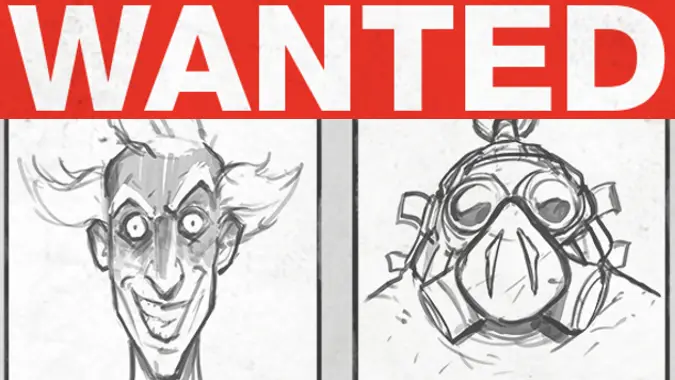 Earlier today, the official Overwatch twitter posted a new picture in the style of a wanted poster, presumably to showcase an upcoming hero. This teaser went a bit further than their previous stand-alone screenshots, however. Instead of just one mysterious figure, there were two new characters shown on the poster…but that's just the beginning of this particular mystery.
One of the two new Overwatch heroes looks vaguely like a mad scientist, and the other is wearing what appears to be a gas mask — but in addition to the reveals, it turns out there are several different versions of the wanted poster. Each comes from a different region, and they each have unique art. Beyond the one posted to the main Overwatch twitter in English, so far there's also one in French, and another in Spanish from the Latin America region.
And the unique part of this reveal doesn't end there. The e-mail address shown in the poster, [email protected], is a valid e-mail. If you send out a tip to their hotline, you'll receive this note back:
Originally Posted by Overwatch e-mail
from: A Moment In Crime <
[email protected]
>
to: Liopleurodon <redacted>
Thank you for contacting A Moment in Crime's anonymous crime line!
We have analyzed your submission and forwarded the information to the relevant parties.
Your help could be vital in apprehending these criminals and bringing them to justice.
These fugitives are responsible for a string of robberies, arson, and other crimes stretching from Sydney to King's Row.
Authorities believe that they have set their sights on crossing the Atlantic to America.
With the arson revelation from the e-mail, it's possible that one of the two characters shown, likely the mad scientist, is a fire-based character — but it's too early to really tell. We'll keep monitoring this story as more nations set their own rewards. $25,000,000 is a hefty chunk of change for a garden variety robber or arsonist.