Is a very Overwatch Halloween starting tomorrow?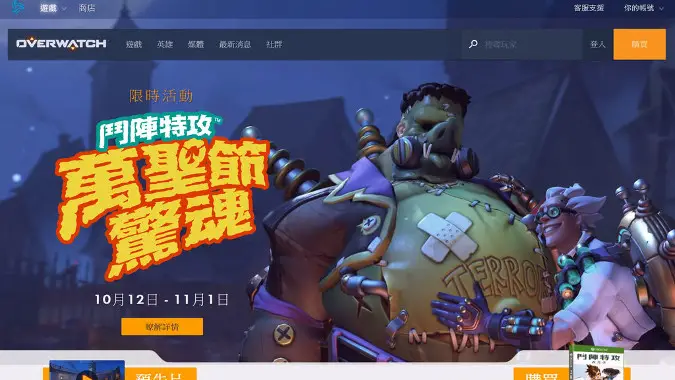 Last week we mentioned that there was a possibility that we'd be seeing some Halloween goodness this week from Overwatch. Now, it seems more likely than ever.
First off, a Halloween-themed Overwatch comic #9, featuring Junkenstein, is slated to release tomorrow. That's a reasonable pointer towards the start of the festivities being on the 12th. Even more compelling are teaser images from the Taiwanese Overwatch site. They not only have Junkrat as a Dr. Frankensteinesque mad scientist and Roadhog as his cobbled together creation, they also display a release date. If the leak from the Taiwanese site is accurate, then we're looking at the Halloween event dropping tomorrow.
With the Halloween loot already discussed it seems likely to me that the Halloween skins are at least going to be the Victorian Mad Scientist version of Junkrat and the Monster version of Roadhog, but that's certainly not all of them. What skins do you think might be included?
Update: Seems there's a 1.6GB patch hitting the Battle.net launcher right now, so the likelihood of tomorrow being the day for Overwatch's Halloween event seems even stronger.