WoW
Oct 19, 2016 11:40 am CT
Endgineer Omegaplugg is a new secret boss in Gnomeregan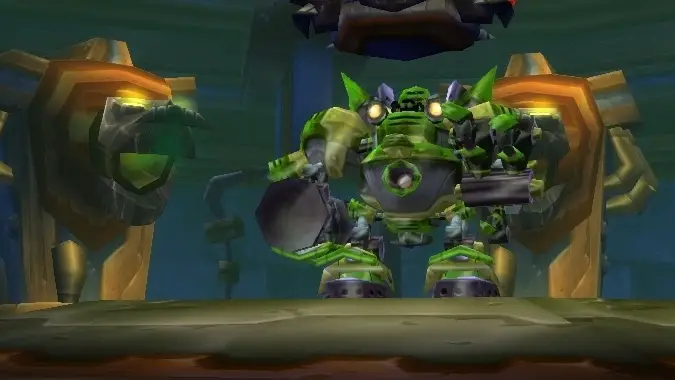 Okay, maybe Endgineer Omegaplugg isn't so secret now that everyone's talking about him, but this max level boss has just been discovered hiding in Gnomeregan. As is suggested by his name, Endgineer Omegaplugg is at the very end of the Gnomeregan dungeon and you can summon him by pressing a tiny red button after you've killed Mekgineer Thermaplugg.
The button is a bit hidden (find it on the back of the pillar to the left of the entrance), but you can see exactly how to summon Omegaplugg in the video below.
If you want to survive the experience, be sure to stay on the edge of the room after you hit that button: he'll appear in the center in a column of electricity that will kill you if you're too close.
If you intend to do more than summon him, though, we hope you have a well-geared party of level 110s, because he's a tough one with a ton of AOE damage. Omegaplugg is kind of like a hard mode of Thermaplugg, with an AOE in a circle around him, a 180-degree frontal cone AOE, missiles (lots of missiles), a frontal laser, and bomb summons (like Thermaplugg, press the big red buttons to stop the bombs from spawning).
Nexeoes on Reddit has a rundown of his mechanics and you can watch a video of the fight in action — complete with the wipes we're all likely to experience on our way to killing him — below.
Or if you want to see a more successful fight attempt (sans bombs), this video offers another look at the fight. (Warning: language.)
Taking out Omegaplugg will get the entire party a Vial of Green Goo, a toy that temporarily turns you into a Leper Gnome. We don't know how long Omegaplugg will be in game — it's possible that he's just here for Hallow's End — so if becoming a Leper Gnome is your idea of fun, head to Gnomeregan.