Are you participating in Hallow's End this year?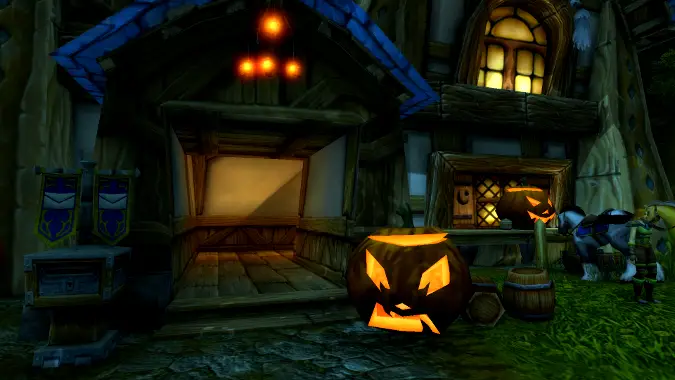 Hallow's End began yesterday in World of Warcraft. By and large, the event is the same as it ever was: Bash the Headless Horseman until loot falls out and Trick or Treat around the world for some free XP. However, the Headless Horseman drops baseline item level 835 rings and there's a brand new (group) quest for some cosmetic witch hats out in Bradensbrook, so there's certainly reason to participate in the festivities.
Personally, I find it unlikely I'll run Headless Horseman more than once — an 835 ring isn't tempting enough for me to grind the boss like I did in the ye olde days of expansions past. Nor will I be Trick or Treating 'round Azeroth; the pre-Legion demon invasion showered all of my alts with all of the XP they could ever need. However, those cosmetic hats are tempting and I'd say it's very likely I'll be out in Bradensbrook on a daily basis from now until the end of the event … assuming I don't get all of the hats before then.
What about you? Will you be gettin' spooky this year? Are those 835 rings tempting?