Monk
Oct 26, 2016 5:00 pm CT
Zen Meditation: Monks in patch 7.1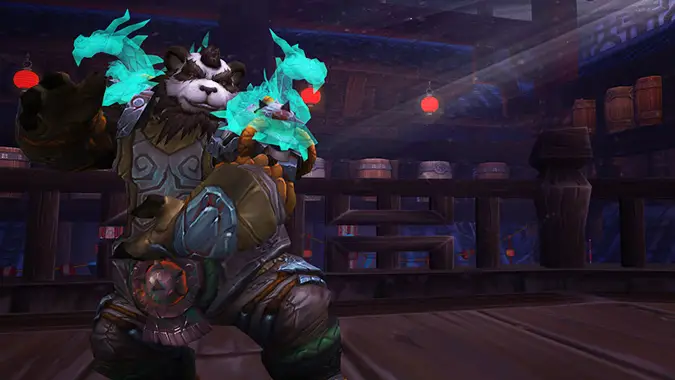 Patch 7.1 has arrived. Not only do we get to hit up Trial of Valor, but we even get to have a nice nostalgia trip in Karazhan!
But wait — what about our monks? Are there any class changes or other changes we need to be aware of? We've got you covered here!

15% more brewing armor!
Brewmasters, rejoice! As per patch notes, Brewmasters will be receiving 15% more base armor. Now, this probably doesn't seem like a huge deal. It comes out to being around 3% less physical damage taken. But that's the thing — we've had pretty low representation among tanks and many of the complaints thus far have been our survivability. Plus, it's a baseline buff, so much less for us to worry about.
Not only that, but our artifact's golden trait, Brew-Stache, gets a pretty decent bump up in power. It'll be going from 1.5 seconds to 4.5. So rather than not even two seconds of dodge after you use Ironskin Brew or Purifying Brew, you'll have a much more noticeable 5 seconds. That's actually a pretty good quality of life change.
Otherwise, you'll be using the same consumables as before.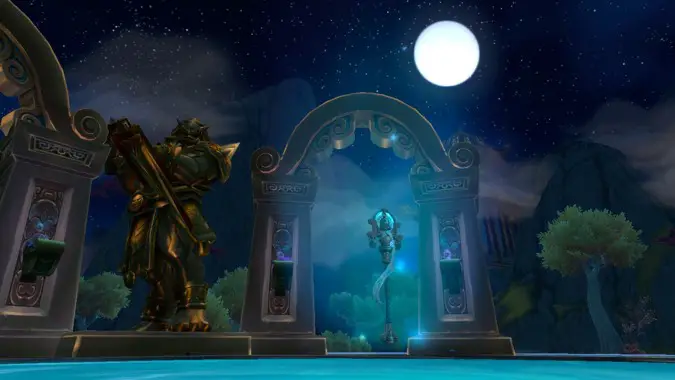 Single-target Mistweaving
While Mistweavers have been great in raid healing, it seems that the complaints about single-target healing being a bit on the low side were heard. Sheilun's Gift will now activate Soothing Mist, acting as an indirect buff to Jade Serpent Statue, plus a nice bump up in healing for Effuse. This will hopefully cause our friend the Jade Serpent Statue to be much more useful in single-target situations.
Oh, and while we're at it, what if we also give Soothing Mist something like … 64% more healing? Yeah, that sounds about like what we'll get in 7.1! Unfortunately, however, we did have to sacrifice a little bit of Chi-Ji's healing to get there. And that's fine — all this means is that the serpent statue may be slightly more optimal in some single-target situations, but you otherwise can continue to use Chi-Ji just about everywhere.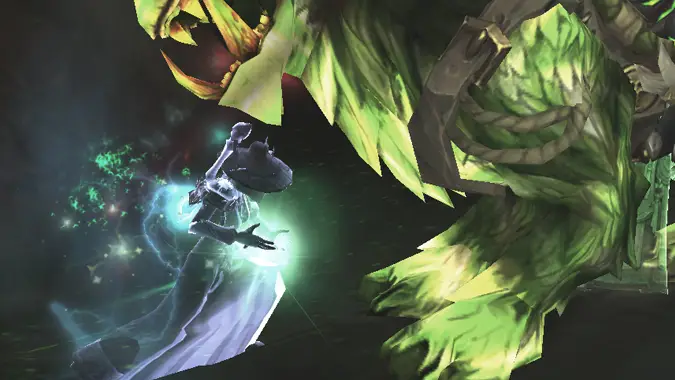 Windwalker: Same walk, and that's fine!
You know, we've probably heard just about enough of people clamoring for us to be nerfed. Good news: Windwalker hasn't been nerfed.
Well, sort of. Crackling Jade Lightning now has a base cost of 20 energy. I'm sure that'll bring us right down the charts … ah, wait, it probably won't, actually. And that's fine. It's nice having strong damage, so I suppose we'll just need to stay right there.
You're probably wondering about the new potion that's been added, too. There've been whispers about this Potion of Prolonged Power … Whispers that it might be better than Potion of the Old War. Let's be realistic — the new potion requires a new recipe, which means getting another rank 3 recipe and farming that. Further, simulations seem to show it to being about even with Potion of the Old War in most situations other than AoE. Thus, just stick with Potion of the Old War for now, and in the future, pick up whatever seems to be cheapest at the moment.