WoW
Oct 28, 2016 12:00 pm CT
Summon Nightbane for your chance at the Smoldering Ember Wyrm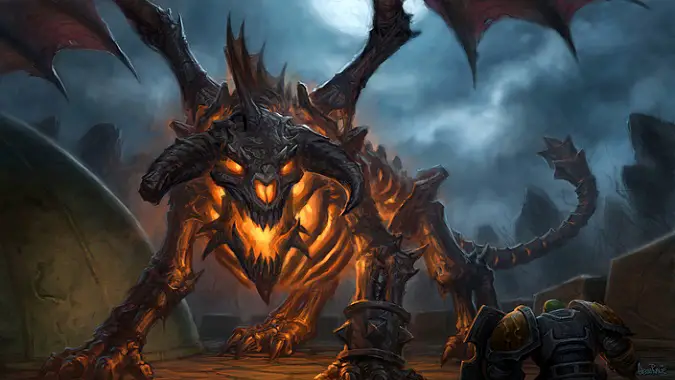 Okay mount collectors, we know you want the Smoldering Ember Wyrm from Return to Karazhan. The mystery of obtaining the mount has been solved thanks to Zosyn, a Priest with Promethean. Wowhead has a full writeup of the encounter and how to make it happen. It's heavily reminiscent of the old Zul'Aman speed run for the bear mount, if you remember that from either the 10 man raid or the 5 man Heroic dungeon version.
First, you have to click a Soul Fragment crystal within eight minutes of zoning into Karazhan. This crystal is in front of the Opera and requires you to kill that boss, so you have eight minutes from the moment you zone in to pull your way to Opera, kill the boss itself and then click that Soul Fragment. If you don't manage that, you're done as far as summoning Nightbane is concerned.
From there, you get a new timed six minute buff to get to the next Soul Fragment. There are four other Soul Fragments to click — one in front of the Maiden of Virtue (she doesn't have to die to click hers), one after you kill Moroes, another one in the spider room and one more after defeating Curator. From there, you can talk to Medivh in Nightbane's area and he'll summon Nightbane.
If you manage the speed run you can relax — wiping on Nightbane won't despawn him, meaning you can attempt him multiple times. For more information on the encounter and how to spawn it, check out Wowhead for full details.