BlizzCon 2016 opening ceremonies liveblog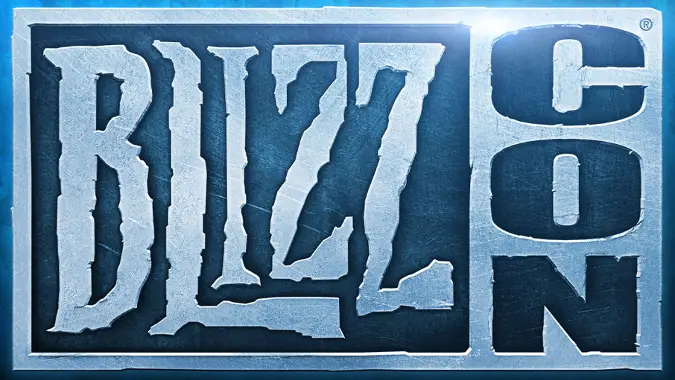 The opening ceremonies of BlizzCon 2016 will be kicking off at 11 a.m. Pacific (1 p.m. Central) and we'll be liveblogging the event right here. With Legion having launched so recently, we aren't expecting any major World of Warcraft announcements, but we'll certainly see more from Blizzard Entertainment's other titles. At minimum, we can expect a new expansion for Hearthstone, a smaller announcement involving the Necromancer for Diablo, and perhaps a conclusion to the Sombra ARG.
In this liveblog, you will need to refresh the page to see the latest updates. Please be aware, depending on the pace of the opening ceremonies, the liveblog will not include verbatim quotes unless otherwise noted. While we will strive for accuracy in the information presented, nothing should be cited as a direct quote from the developers.
11:00: It's all kicking off! They're currently playing a Blizzard retrospective. "The resistance has become a revolution." The video is trying to talk up the community and its long journey together, but they're using Movie Trailer Guy Voice and it's … all a bit corny, actually.
Video is now showing clips from South Park, the Warcraft movie, and timeless machinima — Illegal Danish, Carbot, and others.
11:05: Mike Morhaime has taken the stage. He's doing his usual intro — welcoming people to BlizzCon, asking how many they've attended, etc. Mentioning the milestones we're celebrating: Blizzard's 25th anniversary, Diablo's 20th anniversary next month, and this is the 10th BlizzCon.
11:10: Mike Morhaime confirms they're going to use the new wing of the convention center next year. BlizzCon 2017 is going to be huge.
The Warcraft movie is the highest grossing video game movie ever. And talking Legion, Morhaime states they want this expansion to have more content than ever before and are committed to it. "Next content update is already in the works" and there will be more information at the WoW panel later today.
Starting December 1, they will offer a new charity pet: Mischief the Fel Kitty.
11:13: Now talking Overwatch starting with a small retrospective: Ana, Junkenstein, etc. And another retrospective looking back on the game's launch. It's actually a cool video and hopefully it ends up on YouTube — they're showing Blizzard's control center.
…and it's getting hacked. Sombra inc!
11:15: They're playing a full-blown animated short! Volskaya Industries, Widowmaker trying to take out a target. Reaper is on the scene.
Sombra is all-in with Talon here. She's going hack-fest on the omnics/mechs. Reaper sounds like Solid Snake.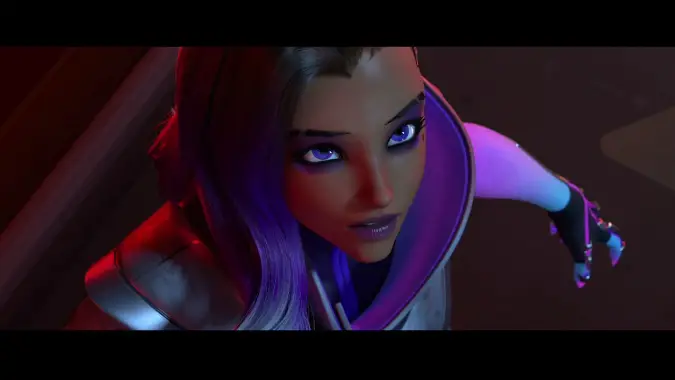 Sombra is… not all-in with Talon! She gets a gun on their target and… "I'm not going to kill you. Do you know how hard it was to set up this meeting?" Sombra's tricky.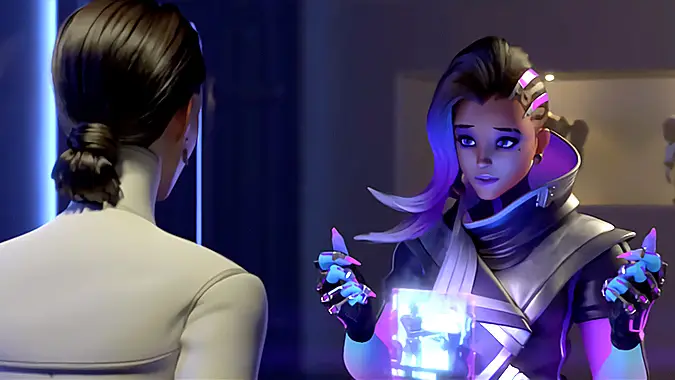 …and Sombra booped her nose! And Zarya showed up! And it's over.
11:20 a.m. Morhaime talks a little about the Overwatch arcade, which adds new game modes and will be explored in the Overwatch panels later today. Sombra, the arcade, and a new Antarctica map will launch all at the same time.
11:22 a.m. Moving on to StarCraft II, the last round of Nova maps will launch shortly after BlizzCon. Alexei Stukov will be the latest co-op hero and is playable on the BlizzCon floor along with a new set of missions.
Oriol Vinyals is taking the stage. Sounds like Google's AI is going to tackle competitive StarCraft!
The StarCraft II API will be open for AI researchers — not only Deepmind, but other researchers and hobbyists. The StarCraft AI panel will discuss this further.
11:30 a.m. Morhaime is back on stage and moving on to esports. Recapping the events happening this week, including the first ever Overwatch tournament at BlizzCon. Teasing the esports documentary and now moving on to an esports retrospective video.
11:35 a.m. Morhaime introduces the Overwatch League, a "next generation" esports league. There will be tryouts, evaluations, and teams based in major cities — supporting local growth for the game, teams, and communities. There will be agents and salaries to create stability for pro players. They're playing a video now to explain the system. Again, I hope this video ends up on the Overwatch YouTube channel.
Serena Williams is in this video for some reason.
11:38 a.m. Morhaime sounds like he's closing out the opening ceremonies — discussing the party outside tonight and the Weird Al concert tomorrow night. But there's still time left and we haven't seen Hearthstone or Diablo yet. Incoming?
11:40 a.m. Oh, right! Heroes of the Storm! Kaeo Milker is taking the stage. He's doing his own 20-year retrospective, saying he was playing Lost Vikings at the time. And a retrospective on Heroes of the Storm itself, dating all the way back to when the game was called Blizzard All-Stars. Because you can never get too many retrospectives, right?
11:43 a.m. Blackheart's Revenge is the next Brawl battleground and is playing at BlizzCon. It's an asymmetrical map where each time has a different win condition. It will be on live servers the week of November 15.
11:45 a.m. Varian Wrynn will be the next addition to Heroes of the Storm. They're currently playing the trailer for him. Soon to YouTube here, too? It kicks off with "A king has fallen."
The trailer involves a lot of Varian walking… right up to a pool of lava. Ragnaros!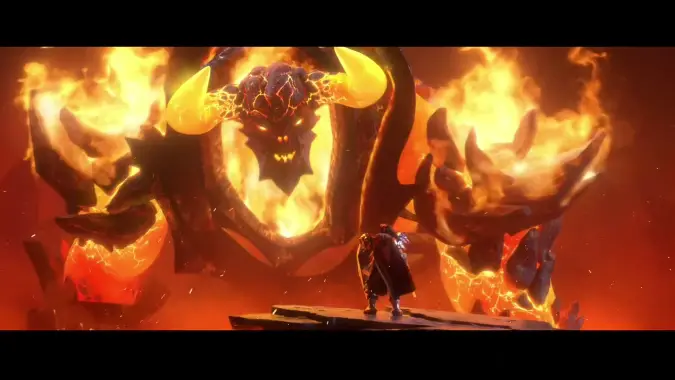 After the trailer, Ragnaros is confirmed a playable character. Ragnaros's trait allows Ragnaros to become a fort on your side of the map, effectively turning you into a raid boss. Both Varian and Ragnaros at playable here at BlizzCon.
Varian will be on the test realm next week with a release November 15. Ragnaros will be coming in December.
They're playing a video which is also showing off new mounts and skins. They also included a skin for Genji in Overwatch — some sort of cross promotion. Christmas Lunara is also here as well as a Druid of the Flame Malfurion. And a War Bear mount! OG World of Warcraft.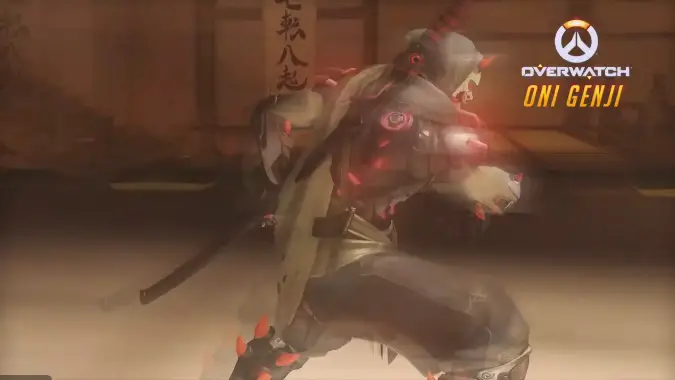 Oni Genji in Overwatch is earned by playing 15 games with friends in Heroes of the Storm during an upcoming event. The full details of the event will be on Heroes of the Storm's website later today.
11:55 a.m. Hamilton Chu from Hearthstone has taken the stage, doing the usual retrospective opening. He's pitching a vacation to Gadgetzan, which they've been teasing for a few weeks now. "What could be more relaxing?"
They're building on Gadgetzan becoming a port town due to the Cataclysm. A port town is way better off than an outpost in the desert — Gadgetzan has become an enormous city. A lot of people are interested in a city away from the prying eyes of the Horde and the Alliance. This expansion is going to focus on the dark side of the new Gadgetzan.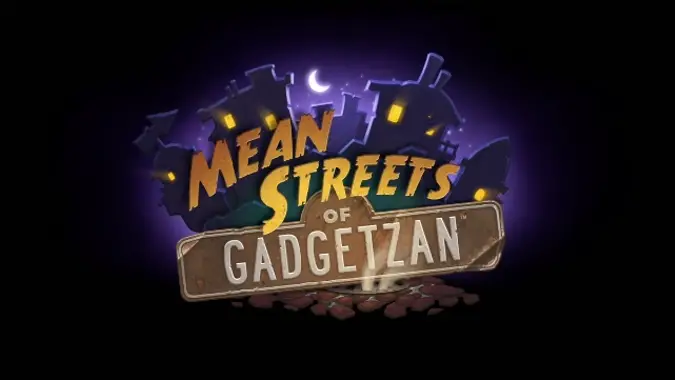 They're currently playing the trailer for Mean Streets of Gadgetzan, which is good, but not as good as Goblins vs. Gnomes. (Also, Sombra's hero page is up now.)
Chu is going over the crime organizations that have set up in Gadgetzan. I missed the name of the first group — some nasty bruiser fellas. The other group is the Jade Lotus, themed around the Pandaren. They're showing the Lotus Assassin card. a 5 mana 5/5 who gains stealth every time he kills a minion.
The final group is the Kabal, a bunch of spooky types with nasty potions. The splash art looked like a vampire. They're showing the Kabal Talonpriest, a 3 mana 3/4. Battlecry: Grant a friendly minion +3 health. It's a priest card.
Mean Streets of Gadgetzan is introducing tri-card classes. The Kabal cards are actually Mage, Priest, Warlock. The Kabal Courier is one example. 3 mana 2/2 with Discover a Mage, Priest, or Warlock card.
12:05 p.m. Kazakus is the leader of the Kabal, a tri-class legendary. "If your deck has no duplicates, create a custom spell." When you play him, you choose a mana cost, choose an effect based on the mana cost, and then choose a second effect. The final product of your choices goes into your hand. Chu says there are over one hundred different potions/spells Kazakus can produce.
Mean Streets of Gadgetzan will launch early December.
12:08 p.m. Frank Pearce is taking the stage to talk Diablo 3.
12:10 p.m. The original Diablo title is being remastered in Diablo 3!
Special filters to make the graphics pixelated and grainy. Character movement will be locked to 8 directions. The original music will play during gameplay. Pure retro. "There will be many secrets to discover."
The anniversary patch hits the PTR next week.
Next year, Diablo 3 will receive two new zones. Shrouded Moors and Temple of the Firstborn, accessible through adventure mode.
"We did extensive market studies." Frank Pearce throwing out a lot of buzzwords – as a joke. "We arrived at a very certain conclusion. As it turns out, Diablo 3 players want a specific character class that's not currently available." Necromancer!
The Necromancer is directly inspired by the Diablo 2 Necromancer. The Necromancer will be paid DLC — on sale as part of a character class pack. It's playable on the BlizzCon floor right now.
And that's the end of the opening ceremonies! Thank you for following along and keep an eye on Blizzard Watch throughout the day for more BlizzCon coverage live from the event.