Sombra and Diablo's Necromancer briefly appear on the Blizzard store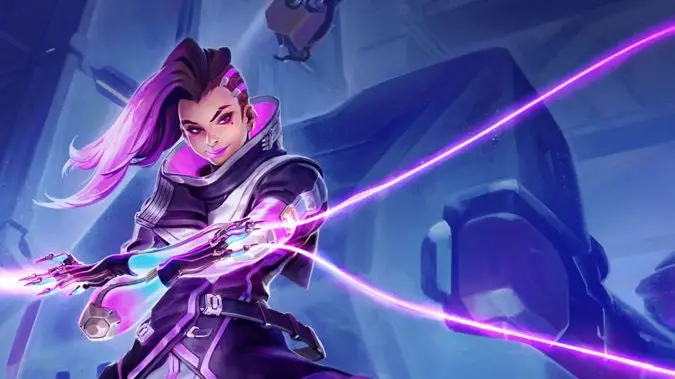 At this point, we're widely expecting to see Sombra in her full glory at BlizzCon, but early this morning new art of the hero briefly appeared on the Blizzard Gear Store. It vanished quickly, but not quickly enough for the internet to miss it.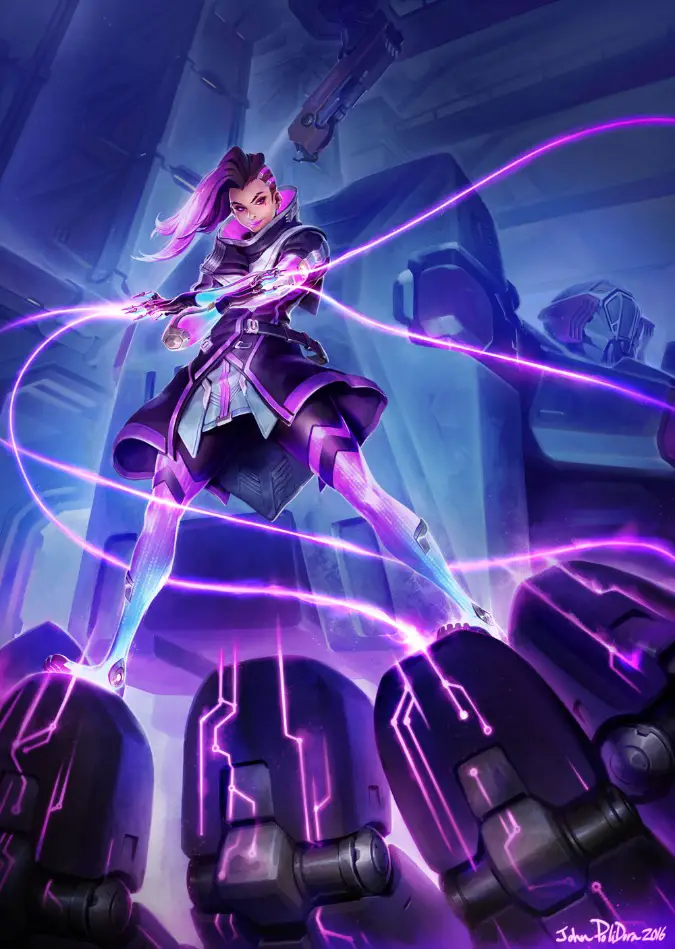 The image is signed by John Polidora, a senior concept artist with the Overwatch team, which lends credence to its origins. And it also matches the look we saw in the last Sombra leak. While we still don't know anything about her skillset — the previous leak showed her holding a gun, while this shows her firing an energy weapon from her hands — we may find out more today. LumériCo, a Mexican power company in the Overwatch universe, is set to open its new Dorado nuclear power plant today and an in-universe news announcement says Los Meurtos plans on staging a protest. Sombra, of course, is involved too: she's suspected of leaking documents implicating LumériCo CEO Guillermo Portero in criminal activity. While we don't know what, it seems likely that something's going down today.
What's Sombra's end game? What's our end game with this never-ending ARG? Hopefully we'll find out this week at BlizzCon.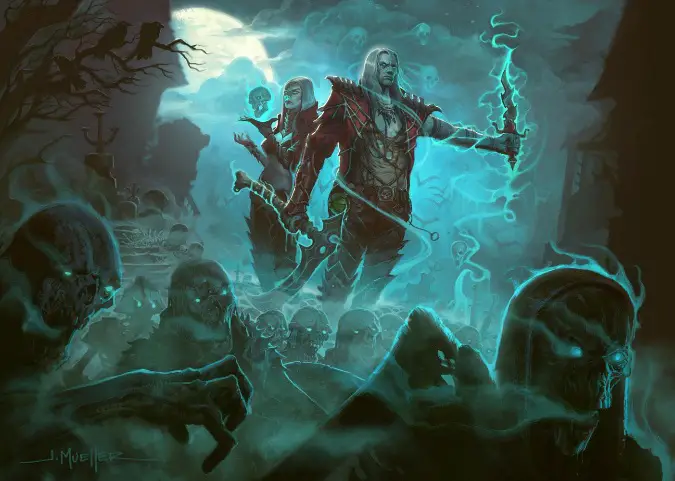 If you're already so done with Sombra, we have another item of note: this new art of the Diablo Necromancer. Like the Sombra art, it was briefly posted to the Gear Store this morning and appears to bear the signature of Blizzard artist John Mueller. The shot of a male and female Necromancer suggests a new class — which, in Diablo, always have unique male and female models. Could we be looking at content from another Diablo 3 expansion?
Both files were posted to the gear store with "fineart" included in the file name, suggesting that they might be purchasable prints… though Blizzard's posters and canvas prints don't seem to follow this naming scheme.
So what does it mean? The art style for both of these matches Blizzard's aesthetic for these games, and both appear to be made by Blizzard artists — if they aren't legitimate art, they're certainly very good imitations. But as to what these potential store items mean for their associated games, we'll probably find out in a few days at the BlizzCon opening ceremony.