Check out the BlizzCon 2016 goody bag
Click here for more photos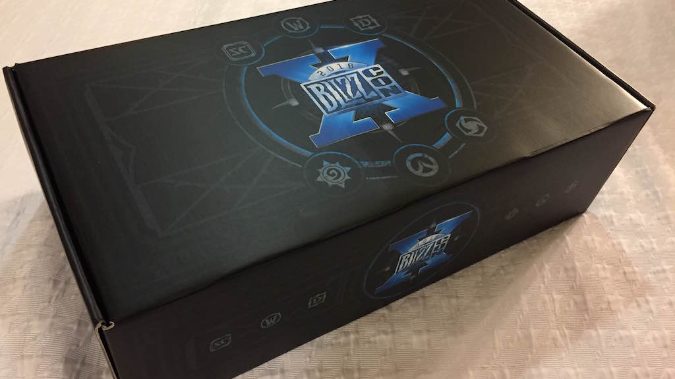 It's BlizzCon time, and that means another year's goody bag.
Okay, technically this year it's a goody box this year, but the idea's the same: it's stuffed with cool stuff that comes with your BlizzCon ticket (or bought with your virtual ticket). It is, unfortunately, too late to buy one of your own on the Gear Store, though you're certain to see them pop up on eBay.
But enough talking: here's what's in the goody bag box this year.