First look at Diablo 3's Necromancer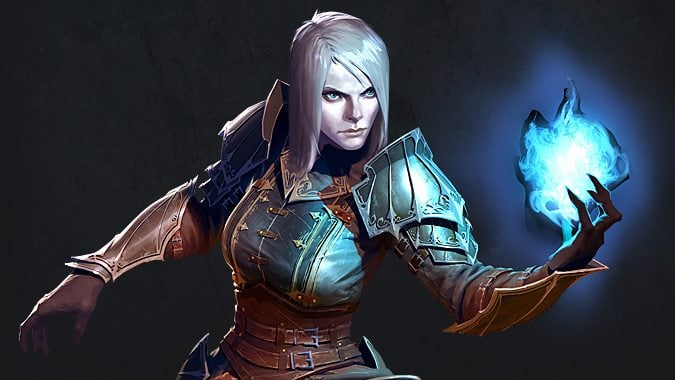 That's right, Diablo 3's latest class is the Necromancer from Diablo 2. This ranged magic/pet class is a blast from the past for Diablo players, and we got our first look at the Necromancer's skill set in the Diablo 20th Anniversary panel.
The Necromancer may sound a lot like the Witch Doctor, but the Necromancer class has a much darker theme: you're leading an army of the dead, throwing curses around, and wielding magic that involves blood and bone. The Necromancer's pets also work a bit differently than the Witch Doctor's. Instead of being passive, Necromancer pets will have active abilities, similar to Demon Hunter's companions. The pets — like skeletons and golems — will be out and assisting you, but when you activate the pet's ability, they have an additional effect.  Here's an example: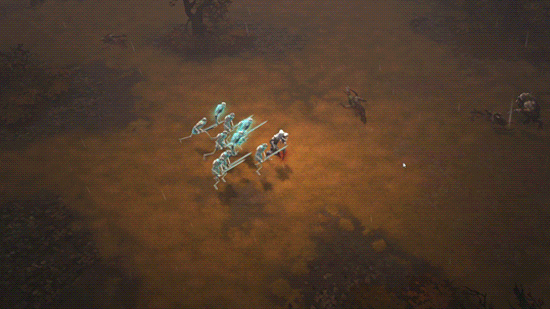 Command Skeletons: You get an army of 10 skeletons that will follow you, mindlessly attacking anything they encounter. But if you activate the skill, they'll get a damage boost and focus on a single target. This makes them a very effective single-target takedown skill.
The Necromancer also has a unique resource set: Essence and Corpses.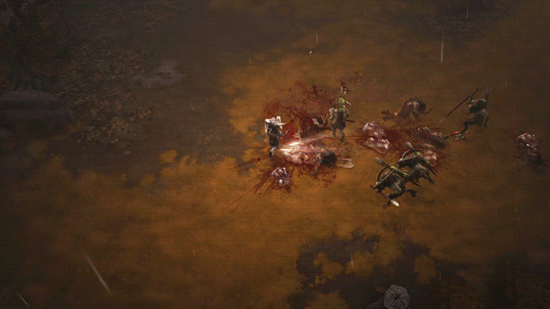 Essence won't regenerate automatically: instead, you'll have to use the ability Siphon Blood to drain both life and Essence from your enemies. It's a channeled spell, which could leave you vulnerable while you're casting, so time it right.
Corpses are, unsurprisingly, generated by killing monsters. When a monster dies — by any means — there's going to be a bit of extra corpse material that only the Necromancer can see.
As to skills, we don't know all of them — the Diablo team says that the Necromancer is still in early development — but several were shown off.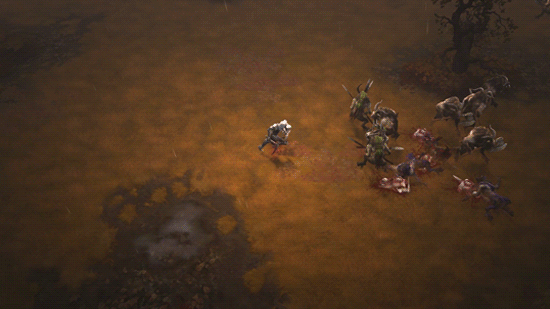 Corpse Explosion: This works just like you'd expect. Target a corpse and it will turn into a gory red spray. You can blow up as many as 10 corpses at once.
Bone Spear: Powered by Essence, this piercing projectile works exactly like it did in Diablo 2, cutting through any enemies in its path.
Decrepify: This curse hits a broad area, reducing your targets' movement speed and damage.
Blood Rush: Necromancers throw off their skin and other stuff and throw their blood forward… yuck. Works similar to Wizard's teleport.
Army of the Dead: A hundred plus skeletons obeying your command and attacking an area. You're a real commander of the dead.
All of this will be coming to Diablo 3: Reaper of Souls in 2017 as part of the Rise of the Necromancer pack. This DLC will have a cost — though it hasn't been announced — and include the Necromancer, a new in-game pet, two new character slots, two new stash tabs, a portrait frame, pennant, banner, and banner sigil.