WoW
Nov 15, 2016 2:20 pm CT
Patch 7.1.5 PTR reveals micro-holidays coming to Azeroth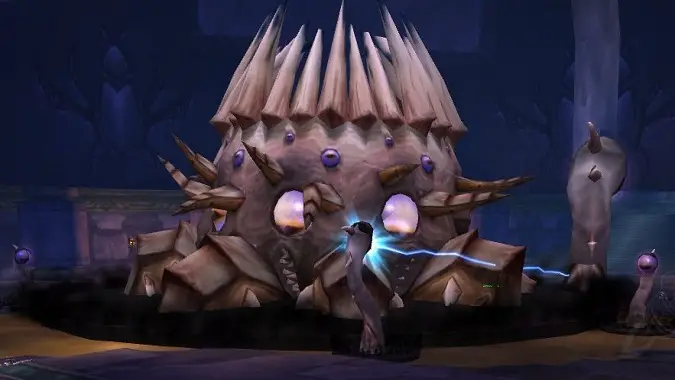 Patch 7.1.5 has just hit the WoW PTR today and while the notes are being sorted out, some information about the recently announced micro-holidays have already surfaced.
Here are the descriptions that have been discovered:
Call of the Scarab (New) – On this date, the Scarab Gong was rung, opening the gates of Ahn'Qiraj. Represent your faction by gathering supplies or by slaying Twilight and Qiraji forces. The winning faction gets to fly their banner next to the Scarab Gong for the rest of the year!
Glowcap Festival (New) – Today, the sporelings of Sporeggar in Zangarmarsh hold their annual mushroom festival. Help them keep the great Gshoo alive as long as possible!
Hatching of the Hippogryphs (New) – Today is the day that the Frayfeather hippogryphs hatch. Head to Frayfeather Highlands in Feralas to witness the spectacle firsthand!
March of the Tadpoles (New) – Today, the baby Winterfin murlocs of Borean Tundra complete their trip across the Westrift.
Spring Balloon Festival (New) – The skies are clear, the wind is calm… it's a great day for hot air ballooning. Hop into a hot air balloon, enjoy the scenery, and make some new friends!
Tavern Crawl (New) – The mages of Azeroth like to relax, too. Hop into a portal at your local watering hole and join the Tavern Crawl!
Thousand Boat Bash (New) – The citizens of Azeroth need a break. Let's go boating in Thousand Needles!
Timewalking Dungeon Event (New) – While this event is active, players level 86 or higher may access a special Timewalking Dungeon Finder queue, which scales players and their items down to revisit past dungeons from the Cataclysm expansion. While Timewalking, bosses will yield loot appropriate for a player's natural level.
Un'Goro Madness (New) – The dinosaurs in Un'goro are getting restless. Time to go pay them a visit!
Volunteer Guard Day (New) – Today, the denizens of Azeroth and Draenor take some time to celebrate the hard work that their guards perform. /Salute a guard to show you care!
I'm particularly interested in Ahn'Qiraj holiday as I remember being part of the war effort in Vanilla WoW during the original event and look forward to the race to be the first for my server's faction to complete it again. I also like the idea of the Tavern Crawl, not because I'm an alcoholic, but it sounds like a fun tour of Azeroth. As long as I don't end up in one of the … seedier RP taverns lurking in the game.