Overwatch Patch 1.5 is live with Sombra, Arcade Mode, and Ecopoint: Antarctica map
Click here for more photos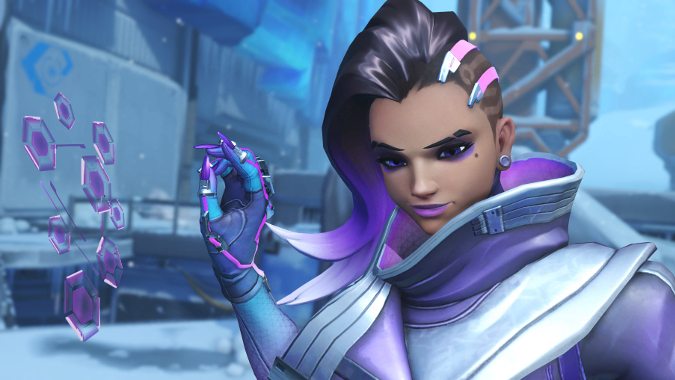 After just one week on the Overwatch PTR, Patch 1.5 hit the live servers today. Offensive hacker Sombra is the highlight. With her ability to shut down all but the basic abilities of rival players, as well as take down shields with her ultimate and hack health packs, she will be wreaking havoc on the battlefield.
Arcade Mode offers different kinds of playset rules to the game. For example, Quick Play will no longer allow you to have more than one of the same hero on a team. But the option isn't gone entirely — you can still play with multiples of the same hero in the 6v6 No Limits Arcade Mode. There's also 6v6 Mystery Hero mode that will assign you a random hero every time you respawn, 3v3 Elimination on the Ecopoint: Antarctica map, 1v1 Mystery Duel where both players are assigned the same hero, and 6v6 All Brawls! where the rulesets are randomly selected from all the available ones.
Haven't had a chance to dive into Overwatch yet? You can play for free this weekend only from Nov 18-21 on PC and console.