Overwatch: First Strike graphic novel has been canceled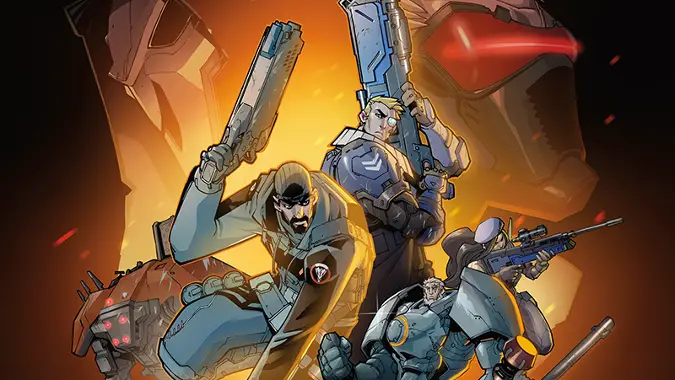 Fans of the world and story of Overwatch have been keeping a keen eye on the previously announced April 2017 release date of Overwatch: First Strike. The graphic novel would depict the formation of the Overwatch organization during the Omnic Crisis, exploring the characters of Gabriel Reyes, Jack Morrison, Ana Amari, and the rest of the OG Overwatch crew. Unfortunately, Overwatch Lead Writer Michael Chu has just announced the graphic novel has been canceled.
Michael Chu cites a change in direction for the story of Overwatch as the reason for its cancellation. Since the game's inception, they've rewritten and revised many of the early details. If they had gone forward with the graphic novel as-is, it would have been rendered non-canon even before hitting retail. While the reasoning is understandable, the graphic novel's cancellation is still something of a surprise; by all indications, the graphic novel was either complete or nearing completion.
Perhaps the worst part of this news is now we may never know why Reyes has such freakishly long arms
Hey everyone,
I wanted to let you know that we have decided to cancel the release of the Overwatch: First Strike graphic novel. While we are grateful to the team for the fantastic work they put into it, we've ultimately decided to take the story in a different direction.
The original idea for the graphic novel dates back to the early days of the game's development and came from our desire to tell the story of the founding of Overwatch during the Omnic Crisis. In the years since First Strike's conception, we have done a lot of development on the universe and its stories. While the core of this story remains, we have changed and expanded upon how we see the events that took place during the first days of Overwatch.
So for now the early adventures of Gabriel Reyes, Jack Morrison, Ana Amari, Reinhardt Wilhelm, Torbjörn Lindholm (and more!) wait for another day. But we know that this is a story that you are excited about, and it's one we still plan to tell.
I'd like to thank everyone for the enthusiasm, passion, and support you've shown towards the Overwatch universe. We have a number of stories in development that will delve deeper into the world and its heroes, and we can't wait to share them with you in the coming months.
Michael