Black Friday brings Heroes sales, plus Samuro joins the free rotation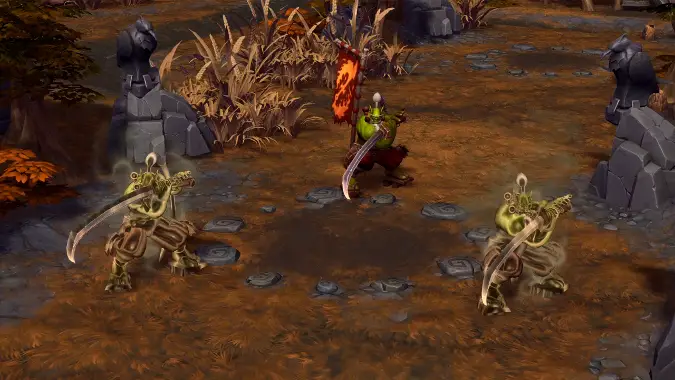 Though new items are on sale in the Heroes of the Storm shop every week, Black Friday means sales are the highlight of this week in Heroes. The sale will run from November 22 to the 28th, you'll want to jump on any deals you want. While this year's sale doesn't impress as much as last year's 50% off everything sale, we are seeing the return of the 360-day stimpack — which is a pretty good buy with 100% bonus XP and 150% bonus gold. But that's not all there is to buy. Also on sale this week are:
Azmodan
Tychus
Azmodunk Legendary Skin
Infested Tychus Legendary Skin
There are also two new bundles which will only be available during this sale before vanishing forever, so grab them fast if you want them.
Legends of the Nexus Bundle

Kerrigan & Queen of Ghosts Kerrigan Legendary Skin
Leoric & Space Lord Leoric Legendary Skin
Tassadar & Mecha Tassadar Legendary Skin
Ghost Speeder Mount
Space Lord's Starbreaker Mount

Altered War Bundle

Arthas & Crown Prince Arthas Skin
Illidan & Shan'do Illidan Skin
Sonya & Wrath Sonya Skin
Sylvanas & Ranger-General Sylvanas Skin
Tyrande & Blood Elf Tyrande Skin
Even if you aren't going shopping this week, we have another weekly hero rotation to bide the time before Ragnaros hits the Nexus in December. Among the week's freebies is Samuro, joining the rotation for the first time. Though this newcomer has already seen some nerfs since his arrival in the Nexus, he's still a force to be reckoned with. If you haven't given him a try yet, now's your chance.
Assassins
Kael'thas
Samuro (player level 15)
Valla
Specialists
Sgt. Hammer (player level 12)
Tassadar
Xul
Support
Brightwing (player level 7)
Malfurion
Warriors
Leoric (player level 5)
Tyrael
And that wraps it up for Heroes of the Storm this week. We'll see you in the Nexus!