Man At Arms: Reforged recreates Genji's sword from Overwatch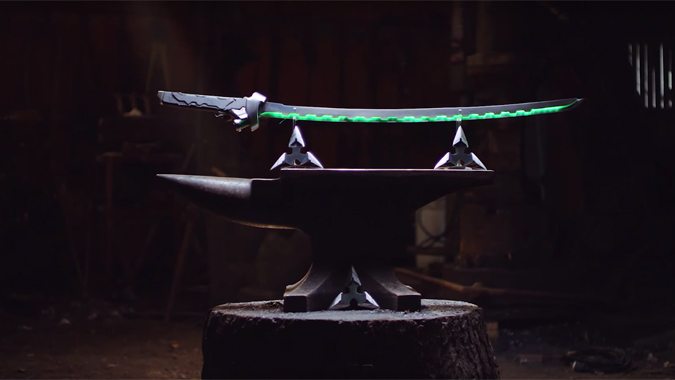 Genji's blade from Overwatch is a pretty iconic piece of weaponry, and now it's been brought to life by the Man At Arms: Reforged team. For the uninitiated, the Man At Arms series recreates weapons from pop culture — fully functional, no less — with highlights of the entire creation process. While Tony Swatton has moved on to other things (like Azeroth Armory), the new crew on the webseries is every bit as professional and every bit as talented. The team at Baltimore Knife & Sword has been creating weapons for over two decades, and it shows in the quality of their work.
For Genji's weapon, the crew not only forged the blade, but rigged it with green LED lighting to get that game-worthy glow. While they were at it, they threw together a set of custom-made shurikens, since those are Genji's primary weapon. My main question going into this video: Could they really successfully create a piece of weaponry, lighting and all, and still have it be functional? Oh yes. Yes they could, and they did. Check out the video in full below — and if there are other weapons you want to see featured on the series, they take requests straight from the comments section on Youtube.