If you gave out the awards, who'd get one?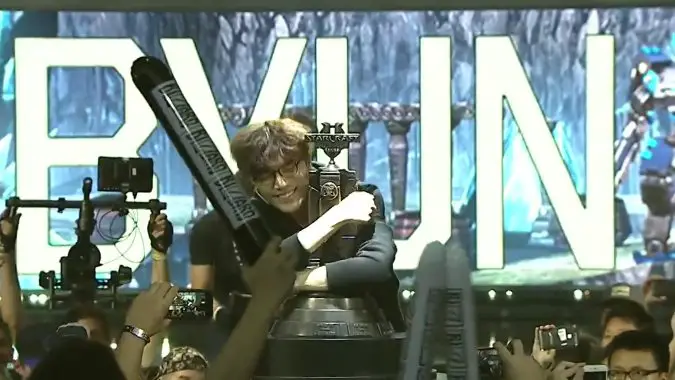 Last night was The Game Awards and Blizzard was nominated for several. Overwatch took home Game of the Year among others. The Game Awards is a big deal in the game industry, and there were some really poignant moments in the show. As the show went on, I started thinking about what might be nominated in a Blizzard-centric awards show.
It first crossed my mind when there was a fan-awarded honor for best esports performance of the year, and BlizzCon StarCraft 2 winner Byun was nominated but didn't win. I know it's a community award so it doesn't quite have the same gravitas as the other awards given out by a dude in a Schick Hydro outfit, but at my awards show, Byun would absolutely get a Blizzy. There were several standout performances in the past year, especially Michael Udall's as shotcaller and playmaker during Heroes of the Dorm. Byun's mechanical skill, and his micro in particular, would get him my award.
My Blizzy for Best Game Developer would probably go to Jeremy Feasel, because he's the wunderkind responsible for creating new pug hats so of course he's getting one. It's my awards show, I can do what I want. The toughest Blizzy to award would probably be Best Voice Acting Performance. Patrick Seitz's performance as Garrosh in that last Nagrand cinematic was just brilliant, but there's also Erin Fitzgerald as Yrel to consider. If I'm counting cinematics, should I also include the Overwatch shorts? Paul Nakauchi as Hanzo in the Dragons short definitely ranks up there.
At least I know the Blizzy for best robot goes to Bastion! No wait, maybe it should go to Blingtron. What about the adjutant? This is way harder than I thought. And that's before we have to dole out the most controversial one of all: Best Game. Yes, it's we now. I need help!
If you were in charge of your own Blizzard video game award show, what awards would there be, and who would get your nomination?