WoW
Dec 16, 2016 5:00 pm CT
Winter Veil in WoW has a few new rewards, but no big changes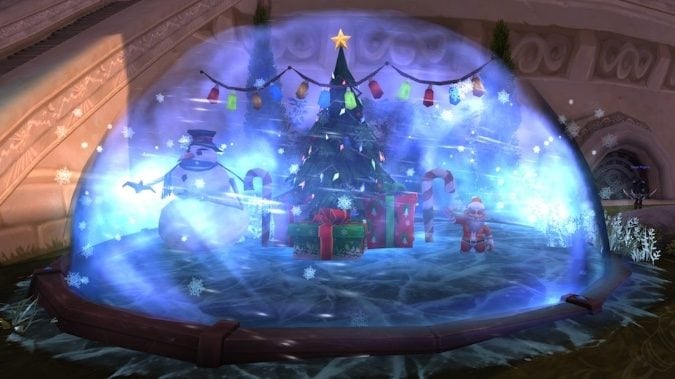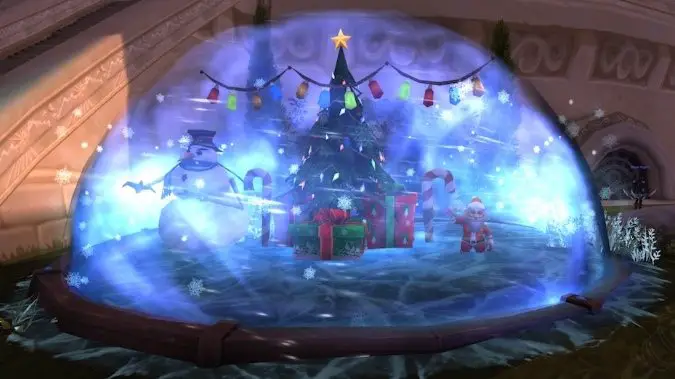 Happy Winter Veil, everyone! This year's holiday runs from December 16 through January 2, so it's time to head in game and get festive. While the event as a whole is basically the same formula as we've seen before, a handful of new rewards mean there's a reason to dive into the holiday once more… at least if you have that gotta catch em all attitude towards achievements and cosmetic items. New this year are:
And for those attempting to complete the BB King achievement having trouble because Vol'jin and Varian are gone, a CS agent has told Reddit user Alibambam that it's no longer completable. However, if you missed out on snagging this one in the past, there's always the possibility Blizzard will hotfix it before the event is over.
Update: A hotfix has made the BB King achievement available again. You now only need three faction leaders to nab the achievement, so it's available even though our faction leaders aren't.
As usual, players looking to turn this holiday into profit should head out and farm Small Eggs. They're needed to make Gingerbread Cookies and Winter Veil Egg Nog, and always in demand on the auction house this time of year. That's right: even Goblins Grinches can find joy in this holiday season.
If you're tackling the event for the first time, Wowhead has a solid rundown of the whole thing — so head out there and grab those achievements (or turn a tidy profit) before they're gone for another year!