New Overwatch comic: Reflections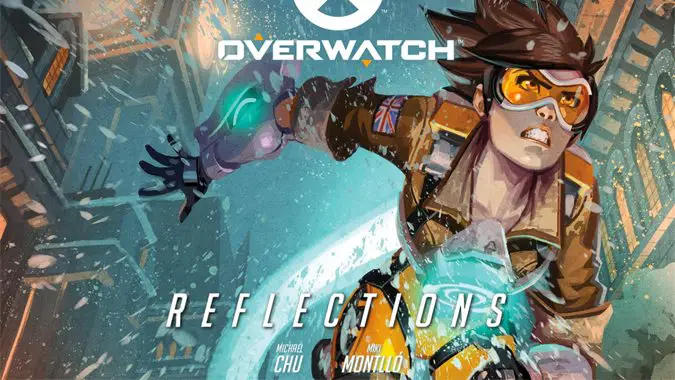 A new Overwatch comic is now available, just in time for the holidays! In Reflections, we get an end-of year check in with the team as they celebrate the holidays, each in their own way. Written by Michael Chu with art by Miki Montlló, the comic has a peek at nearly single player on the Overwatch roster. It's great to see a closer look at the personal lives of Overwatch's heroes, even if some glimpses are more mysterious than others — what are Mei and Zarya up to on the TV, I wonder? Who is Reaper watching so intently?
Basically, there is a ton of information hidden away in this comic. Not hidden at all, however, are what appears to be Reinhardt's enormous family [Ed.  — apparently, that's Torbjörn's enormous family!], someone who could very well be either Pharah's father or significant other, and Tracer's girlfriend Emily. The comic is only twelve pages, but there's a lot to pick up from this one. You can check out Reflections for yourself on Blizzard's official site, or the motion comic version courtesy of Madefire.