Winter Veil continues as Varian joins the free hero rotation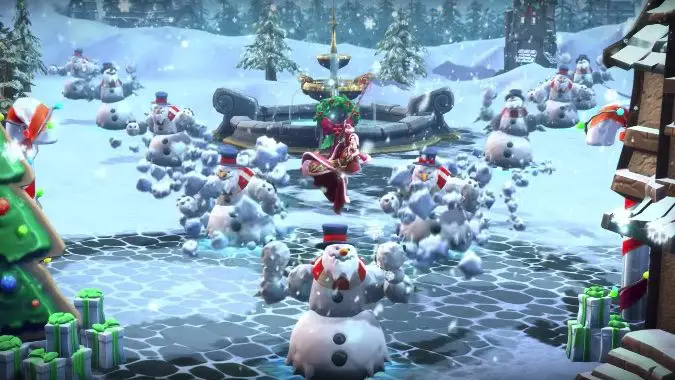 Happy holidays from Heroes of the Storm! Winter Veil continues in game through January 4, with holiday-themed skins, a 25% XP boost, a few extra sales this week, plus a portrait and holiday treasure goblin for winning playing 25 matches during the season. But whether you're feeling the spirit of the season or not, we have a new hero rotation as always. This week features Varian for the first time. If you haven't picked up this multi-class hero, here's your chance to try him out. But be warned, he can feel a bit weak before he gets his heroic at level 10. For Varian players, try to stick with a teammate before that point. And for Varian hunters, try to take him down before he gets there.
Update:  This week has also brought Ragnaros nerfs and Zul'jin is the next hero headed to the game..
While Varian's the most interesting part of this week's rotation, there's a full complement of free heroes this week:
Assassins
Gul'dan
Kerrigan
Li-Ming
Varian
Specialists
Support
Warriors
And to celebrate the holidays, this week we have double the sales, featuring an extra selection of skins:
Uther for $4.24/€4.19/£3.19
Medic Uther skin for $4.99/€4.99/£3.69
Alarak for $4.99/€4.99/£3.69
Herald of N'Zoth Alarak skin for $4.99/€4.99/£3.69
Frostlord Rexxar skin for $3.74/€3.69/£2.70
Spectre Nova skin for $4.99/€4.99/£3.69
And that wraps it up for Heroes of the Storm. We'll see you in the Nexus!