WoW
Jan 9, 2017 1:33 pm CT
Legion Q&A with the adorable Paul Kubit on Thursday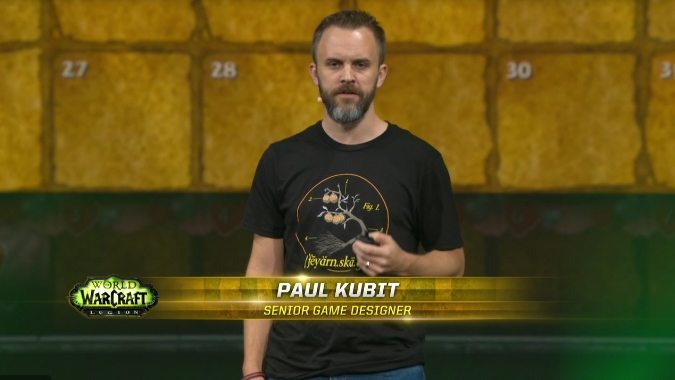 Just on the heels of patch 7.1.5, we're getting another Legion Q&A. This Thursday, Senior Game Designer Paul Kubit will be answering questions about the Brawlers' Guild, Micro-Holidays, Timewalking, and Professions. With the updated Brawlers' guild, Micro-Holidays, and Timewalking going into the game starting tomorrow, we're sure to have plenty of questions.
If you want your question answered, you can Tweet them with the hashtag #LegionQA or, if they won't fit into 140 characters, leave them in this forum thread. Remember to keep them on-topic: no matter how great your question is, off-topic questions are probably going to get ignored.
The Q&A kicks off on Thursday, December 12 at 11AM PST (or 2PM for those of you on the east coast). You can tune in on Twitch to watch it live, or catch our liveblog if you can't stream during the workday. We'll see you on Thursday!