Valeera gets sanguine in the latest hero spotlight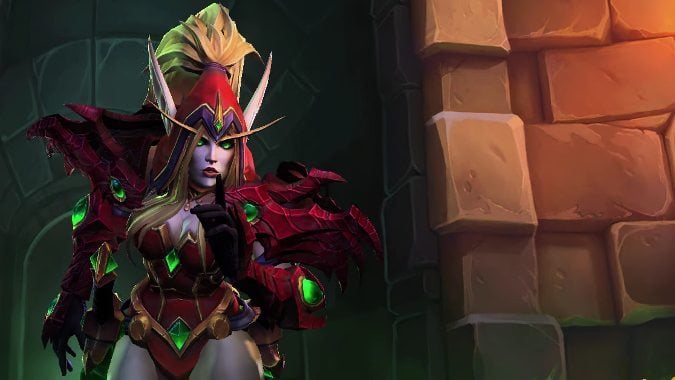 Heroes of the Storm has released its latest hero spotlight, this time focused on the upcoming Valeera. As usual, the video details her background and abilities, but is a slick improvement over previous spotlights: the spotlight directly outlines her strengths and weaknesses in convenient bulleted lists.
Valeera's gameplay will be familiar to World of Warcraft players as she's the quintessential rogue. Stealth, Ambush, Sinister Strike, combo points, and slippery survivability cooldowns are all present. She'll no doubt drive her opponents absolutely insane until the playerbase at large figures out how to counter her. Personally, I cannot wait to play her. Gank-girl, go!