WoW
Feb 1, 2017 2:00 pm CT
Patch 7.2 PTR: First look at the updated Broken Shore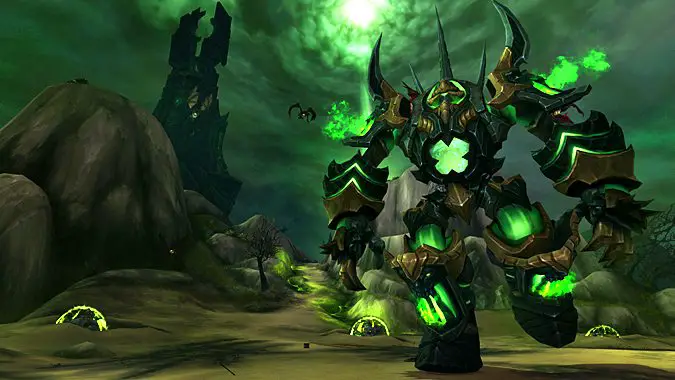 When the patch 7.2 PTR came up yesterday, we knew the Broken Shore came with it — and today we have our first look at the Broken Shore assault courtesy of Wowhead. (And if you'd rather see a text-based rundown, check Wowhead instead of watching the video.) Be warned, the video below contains spoilers for what's coming next in World of Warcraft, so if you want to experience it fresh when it goes live, skip it.
While there's always excitement around new content, perhaps more interesting is what the content unlocks: new Artifact Traits, plus the ability to put new ranks into your old Traits. (But on the flip side, a new Artifact Power grind is somewhat less exciting. Just remember not to start stockpiling Artifact Power items now: they won't do anything but sell for gold in patch 7.2.

But that's not all. Death Knights are also getting a creepy new Abomination model and datamining has given us a glimpse at some alternate class mount colors. Plus, and perhaps most importantly: new fishing bobbers and a new fishing currency. We love new fishing bobbers and you should too.
That's all from the PTR for now, but as long-time players know, datamining doesn't stop. We'll be sure to let you know when there's anything new in 7.2.