Just how silly should Blizzard games get?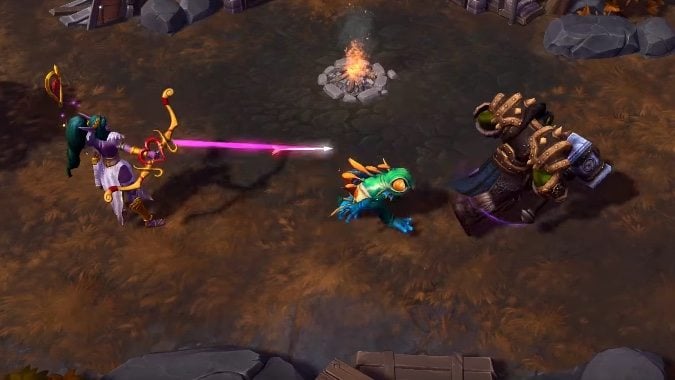 Love Goddess Tyrande both healing her allies and slaughtering her enemies with the power of bright pink hearts? Sometimes Heroes of the Storm is downright silly. But the wacky anything goes nature of Heroes is part of its charm. Anything is possible in the crazy crossover world of the Nexus.
Even, apparently, murdering your foes with bright pink hearts. (Just assume I followed that with a page and a half of pink heart emoji. Friendly, healing pink heart emoji, of course.)
Other Blizzard games have their silly moments, too — just think of WoW's endless pop culture references or Diablo's Whimsyshire —but none quite reach the level of Heroes. But should they? For all of the focus on serious stories of demon-fighting (or sometimes Orc-fighting or Zerg-fighting), sometimes you need a break. (Or a cow level.) So in the spirit of Love Goddess Tyrande, what kinds of silliness do you like to see in Blizzard's games? And how much is too much?