WoW
Feb 7, 2017 6:03 pm CT
Love is in the Air now has more opportunities to farm WoW's Big Love Rocket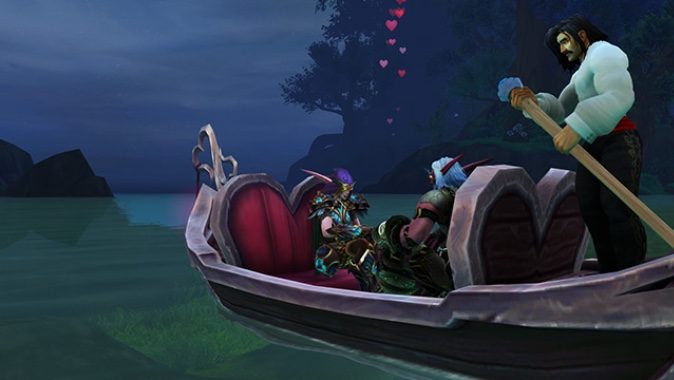 It's that time of year again — and no, we're not talking about the chocolate-stravaganza of Valentine's Day. Today the season of Big Love Rocket mount farming begins… which is to say the Love is in the Air holiday just kicked off. It's basically the same holiday we've been doing since forever, but this year you have more opportunities to get your Big Love Rocket.
How many opportunities is that? About as many as you have character slots, once a day, every day, for the duration of the holiday. That's a lot of chances to finally snag this rare mount, so maybe this is the year you get one of your own. This year, you don't need to be max level to queue up for the Crown Chemical Company: characters can queue starting at level 16 — the minimum level for Shadowfang Keep. All mobs and loot will scale to your level, but you'll always have a chance for the Love Rocket mount.
There are also two new toys this year, the Love Boat (270 tokens) and the Sturdy Love Fool (100 tokens). And if you haven't collected previous years' loot, you can still pick up the Swift Lovebird Mount (270 tokens), Manufactured Love Prism (40 tokens), Lovebird Hatchling (40 tokens), Dinner Suit (20 tokens), Lovely Dress (20 tokens), Romantic Picnic Basket (10 tokens), and more.
Love is in the Air runs through February 21, so get farming to make the most of your loot acquisition opportunities. For a full rundown of holiday quests and achievements, check out Wowhead's Love is in the Air guide.