WoW
Feb 8, 2017 7:14 pm CT
Patch 7.2 PTR brings back Maximillian of Northshire and more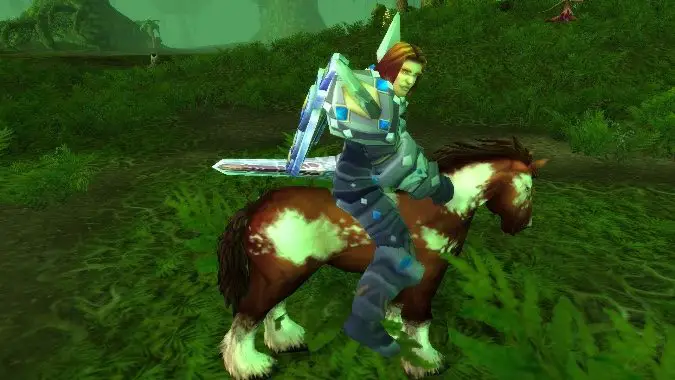 WoW's latest patch 7.2 PTR build is here, and while it doesn't offer as much new content as last week's build — which added the entire Broken Shore — there are some definite points of interest. Opinions will certainly vary, I think the highlight may be Maximillian of Northshire who will join Paladins on the Broken Isles as a new class hall follower. All classes will be getting new followers in 7.2, but Paladin and Mage followers are the first to hit the PTR.
Datamining says we'll get Minerva Ravensorrow for Death Knights, Lady S'theno for Demon Hunters, Thisalee Crow for Druids, Nighthuntress Syrenne for Hunters, Aethas Sunreaver for Mages, Almai for Monks, Maximillian of Northshire or Nerus Moonfang for Paladins, Aelthalyste for Priests, Tess Greymane or Lilian Voss for Rogues, Magtha Grimtotem for Shaman, Kanrethad Ebonlocke for Warlocks, and Darius Crowley or Eitrigg for Warriors. Getting each looks like it will require a quest chain, but we don't know the details for most of them yet. And don't worry: you won't have to deactivate a follower to pick up this newcomer. The devs confirm that everyone will have an extra follower slot in 7.2.
For those who enjoy PVP — and perhaps even those that don't — a new PVP brawl is live, too: Warsong Scramble. It's a lot like Overwatch's Capture the Rooster, in which you only have to grab your opponent's flag to score points rather than defending your own flag. It's live on the PTR now, but you'll have a chance to play alongside the devs in this Friday's Play with the Blues, too.
Also on the PTR are updates to the Broken Shore and the start of "light" raid testing. Lore says testing will begin in earnest next week — but in the meanwhile, we'll get our very first glance at Legion's raids.
Check out the full PTR update from Lore below.
Since there's still a lot of testing to be done on the content we introduced last week, this week's update will be a little bit lighter. That said, there's still several new things being enabled for testing in this build.
This week fleshes out the Broken Shore zone a little more with the addition of the Sentinax: a Legion command ship that patrols the zone, sending in backup troops to certain areas when necessary. When it's patrolling an area, you'll be able to find Sentinax Beacons on nearby enemies. Use one of these beacons to cause the Sentinax to open demonic portals, which spawn more difficult creatures. When killed, those creatures drop Nethershards and crafting materials, as well as more powerful beacons that, in turn, summon more powerful creatures.
Paladins and Mages can unlock a couple new followers in this build. If you've quested in Ungoro, you may remember a fellow by the name of "Maximillian of Northshire." Paladins who have completed that quest line will be able to recruit him to their cause (for better or worse). Mages, on the other hand, will need to complete their class hall questline. Once that's finished, the Great Akazamzarak – everyone's favorite street magician – will have an important task for you. Help him out, and he'll join you on your adventures.
We're planning to do a light amount of raid testing this week, primarily to check for stability and catch any major show-stopping bugs. The "real" raid testing will start next week, once we're confident the PTR is ready. We'll have more details to share on that schedule in the coming days.
Finally, imagine a typical game of Warsong Gulch, where your team battles to capture the enemy's flag while defending your own. Now imagine that you don't need to defend your flag to capture theirs – just take a quick stroll across the battlefield with it and the point is yours. Oh, and there's a whole bunch of extra flags. And some new powerups. You end up with something called "Warsong Scramble," and that's the next PvP Brawl up for testing. It'll be available all week, but we especially hope to see you during Play with the Blues on Friday!
Those are the major features we're opening up with this build, but we're hoping to start testing on most of the remaining 7.2 content in the next week or so – including flying, class mounts, and several other bits. Thanks again, and happy testing!