WoW
Feb 14, 2017 3:07 pm CT
Essence of Power drop fix in latest WoW hotfixes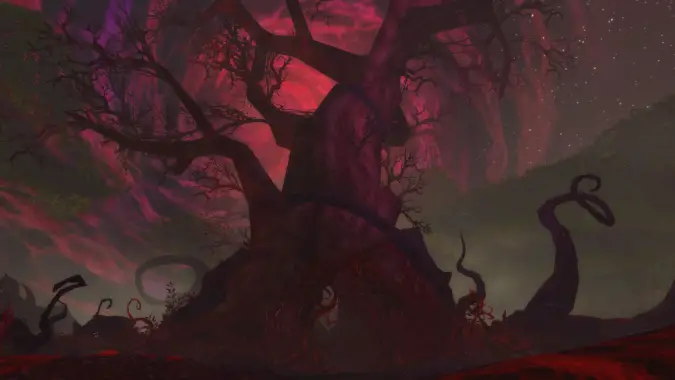 New hotfixes offer some relief for those stuck on the Emerald Nightmare quest Essence of Power, which requires you to collect 30 Corrupted Essence drops from bosses at Normal difficulty or higher. With seven bosses, that would take four raid clears… if every boss dropped an essence. Which they didn't. You might run the full raid without a single essence. Yuck.
It's a problem that's been around for a while — Emerald Nightmare is nearly five months old — but Blizzard is finally addressing it. An improved drop rate is now live so, collectors trying to nab the Artifact appearance this quest chain grants are stuck farming Emerald Nightmare, but now there's hope that this will speed things up soon.
The rest of the hotfix notes feature minor class changes and bug fixes — check them out in full below.
Class
Druid

(Guardian) Rage of the Sleeper should no longer be able to damage friendly targets.

Hunter

Beastial Ferocity can now critically strike.
On the Trail can now critically strike.

Priest

Reaper of Souls no longer incorrectly increases the damage of Shadow Word: Death.

Shaman

Greater Earth Elemental now correctly pulses Earth Elemental threat to a 15-yard radius.
Player versus Player
Shaman

The healing of Swelling Waves should no longer be negatively double-penalized by negative healing modifiers such as Mortal Wounds or Dampening.
Quests
(Hotfix in testing) Corrupted Essence drop rates have been increased for "Essence of Power".