Lucio and the For Azeroth event arrive in Heroes this week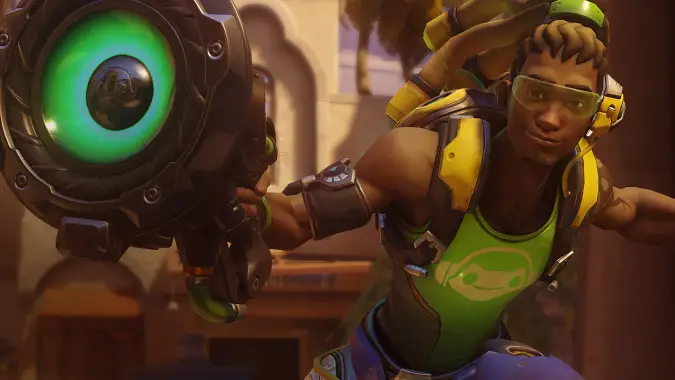 The Lunar Festival is over in Heroes of the Storm, but a new event has come to take its place: For Azeroth, which rewards you for playing 15 matches with a Warcraft character. You'll pick up some stimpacks and the Flames of Judgement Charger Mount in Heroes, but we suspect WoW players will be drawn by the Primal Flamesaber Mount reward. That's right: you're just 15 Heroes of the Storm matches away from grabbing an all new World of Warcraft mount. You have all month to get your 15 matches down, so you don't have to rush through it (unless you want to). If you're a new player eager to get your hands on the mount, we have some advice on earning gold to buy Warcraft heroes, because the week's free rotation is a bit skimpy on newbie-friendly Azerothian denizens.
This week also adds Overwatch hero Lucio to the ranks — though you won't be able to play him and get For Azeroth credit, which may damper some of the excitement. If you're going to grab him, check him out in action in the official preview video and take a look at his skills.
Not excited about For Azeroth or Lucio? A Murky rework should be going live today, too.
And ready or not, we have an all-new free rotation:
Assassin
Alarak
Greymane
Nova
Valla
Varian
Specialist
Support
Warrior
And then the week's sales:
Leoric: $4.24/€4.19/£3.19
Vrykul Leoric Skin: $3.74/€3.69/£2.70
The Butcherlisk Skin: $4.99/€4.99/£3.79
Now let's head to the Nexus to snag these new rewards. See you in game!