Heroes of the Storm's For Azeroth event begins February 14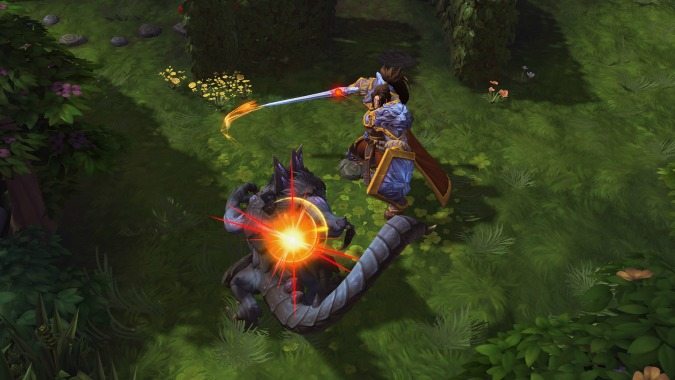 Heroes of the Storm has no chill. On the heels of the game's Lucio and In Development previews, and as we reach the tail end of its Lunar Festival event, Heroes has announced its next event: For Azeroth! From February 14 until March 14, Heroes of the Storm players will have a quest to complete 15 matches while playing Warcraft heroes. Again: 15 matches with a friend while specifically playing Warcraft heroes. You were planning to play Lucio? Too bad. Wrong universe.
Note: Both players aren't required to play Warcraft characters for someone to get credit. But only the person playing a Warcraft character will get credit. If you're playing a StarCraft character and your friend is playing a Warcraft character, it seems your friend will get quest credit, but you will not.
Completing the quest grants the following rewards:
World of Warcraft: Primal Flamesaber Mount
Heroes of the Storm: 10-day Stimpack
Heroes of the Storm: Flames of Judgement Charger Mount
In addition to the Stimpack, those rewards include a mount for both Heroes and World of Warcraft. The Heroes of the Storm mount in particular is the one previewed in today's In Development video. The mount is, ultimately, just a reskin of a mount already in the game, but it's still pretty cool.