Easy gold for Heroes of the Storm beginners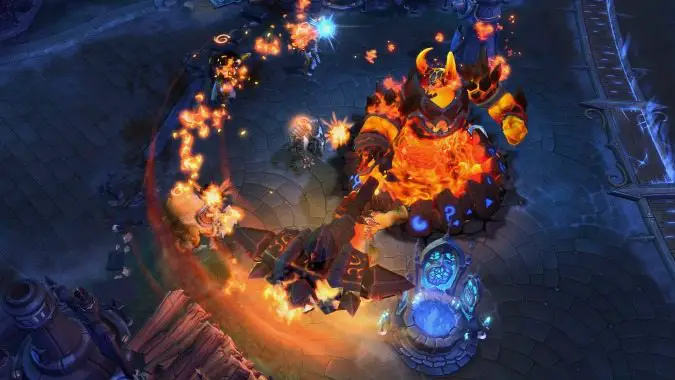 If you're diving into Heroes of the Storm for the first time thanks to the For Azeroth! event, your hero choices will be limited. During the event's opening week, only the following Warcraft characters are free to play:
Malfurion Support
Sylvanas Specialist
Greymane Assassin
Rexxar Warrior (at player level 5)
Varian Warrior (at player level 7)
Uther Support (at player level 12)
Given the event requires you to play with friends, that list doesn't provide a lot of options given a roster of Warcraft characters is essential for this event. Between February 14 and March 14, you must complete 15 Heroes of the Storm games with a friend while playing any Warcraft character. Upon completion, players will receive mounts in both World of Warcraft and Heroes of the Storm in addition to a 10-day Stimpack in Heroes.
For a new player, there are a few quick sources of gold to start you on the road to picking up a few new heroes.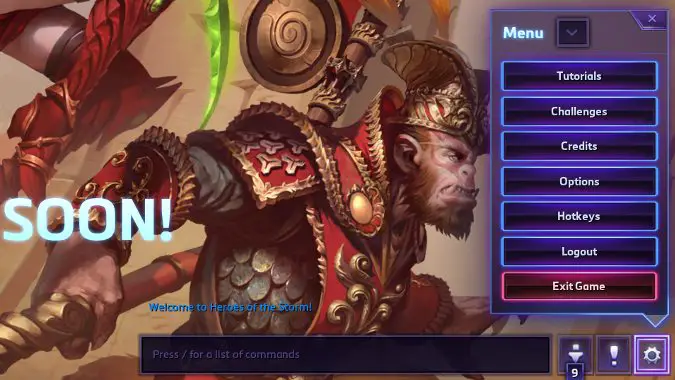 First, brand new players should play through the Tutorials. Brand new accounts will be prompted to give these a whirl right off the bat, but if you skipped over it, it's not too late. Pressing Escape on the Heroes of the Storm home screen will open your menu, and in that menu, you'll find options both for Tutorials and Challenges. Not only will playing through these teach you some aspects of Heroes gameplay, but you'll also be rewarded with a total of 1,000 gold.
Introduction Tutorial 250 gold
Basic Tutorial 250 gold
Advanced Tutorial 500 gold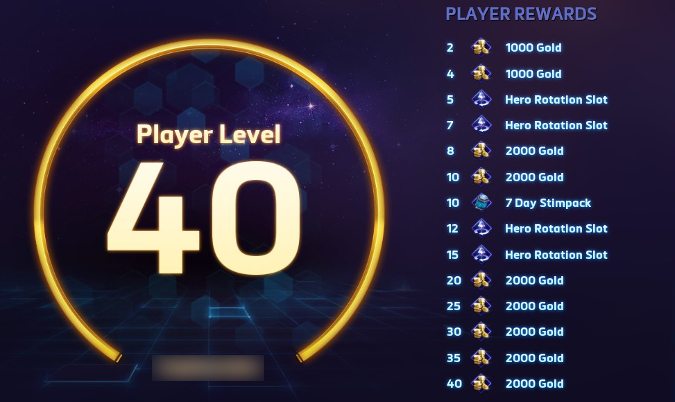 The game's progression system also rewards gold at specific milestones, both in regards to leveling up your account and each individual hero. While the higher level rewards are hardly what we'd call quick cash, some of the lower level rewards are certainly attainable early on in this event.
Player Level 2 1,000 gold
Player Level 4 1,000 gold
Player Level 8  2,000 gold
Player Level 10 2,000 gold
Your player level increases simply by playing the game. Every match you play outside of Try Mode or Custom Games, you'll earn experience toward your player level. The same applies to leveling heroes. Whenever you play with that hero, you earn experience toward leveling it up. A good goal is to raise every hero to level 5. At level 5, you're rewarded with 500 gold. You earn more gold at levels 9, 15, and 20, but those are quite a grind to obtain, whereas level 5 arrives relatively quickly.
Hero Level 5 500 gold
Hero Level 9 750 gold
Hero Level 15 1,000 gold
Hero Level 20 2,000 gold
By playing through the tutorials and reaching the first milestone of Player Level 2, that will give you 2,000 gold — exactly enough gold to pick up some of the cheapest characters in the game. The following Warcraft heroes can be yours for a mere 2,000 gold:
E.T.C. Warrior
Gazlowe Specialist
Li Li Support
Malfurion Support (and already Free-to-Play this week)
If you're willing to hold out for 4,000 gold, more options become available:
Anub'Arak Warrior
Illidan Assassin
Jaina Assassin
Muradin Warrior
Rexxar Warrior
Thrall Assassin
Tyrande Support
Uther Support
If you're spreading your playtime across the month-long event rather than binging it in one night, it's also worth noting Heroes of the Storm has a Daily Quest system. Every day, you'll be given a quest that generally asks you to play X number of matches with Y hero type. Sometimes you'll be asked to play an Assassin or a Specialist, or a Warcraft hero or a StarCraft hero. Completing these quests can reward you with anything from 200 to 800 gold. While you'll miss out on playing a Warcraft hero for the event for many of these quests, they'll be one of your primary sources of gold long-term.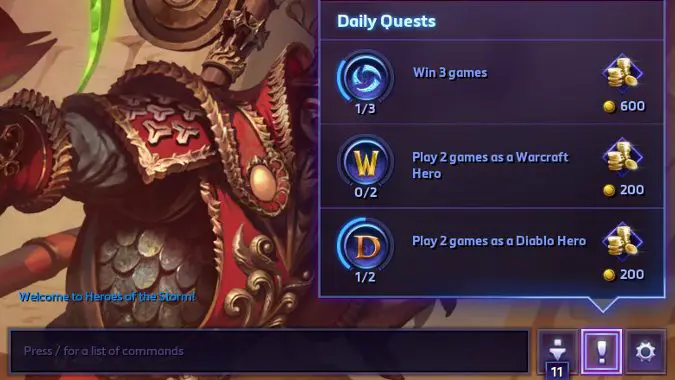 Simply playing a match also rewards gold, but it's a small amount which will accumulate over time rather than being a quick infusion for buying your first hero. Winning a vs. AI match will award 10 gold, playing a match on any other competitive game type will award 20 gold, and winning that match will instead award 30 gold.
If you continue to play Heroes of the Storm after the event, you should be able to reach a point where you rarely — if ever — need to buy a hero with real money. Every hero in the game is available for gold, and if you want to jazz yourself up with different skins or mounts, that's where you need to pull out your wallet. (Or dip into your Battle.net Balance.)