Heroes of the Storm to announce new hero at HGC Western Clash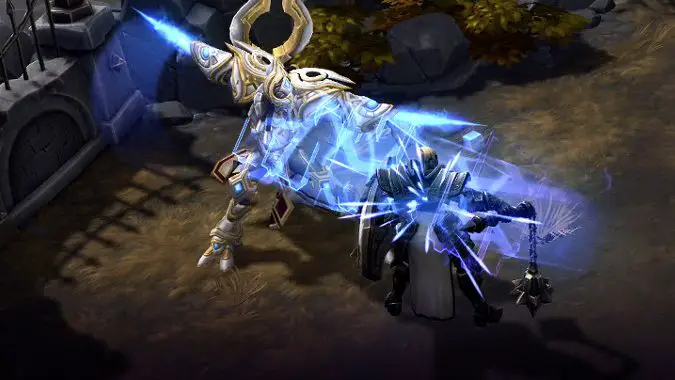 Today, the Heroes Twitter teased an upcoming announcement to drop during the Heroes of the Storm Global Championship (HGC) series Western Clash tomorrow.
Spin up your warp drives, Heroes, and tune in tomorrow for an exciting announcement during the #HGC Western Clash!

>https://t.co/BrzJfp4LWq pic.twitter.com/BTyizv0x9Y

— Heroes of the Storm (@BlizzHeroes) March 2, 2017
It's highly likely there will be a new hero announced, as that's the bread and butter of the game and, if Heroes of the Storm is sticking to its normal release schedule, we should be hearing about the new addition to the roster right about now. Who would it be? Our own Alex Ziebart reminded me that the warp drive phrasing in the original tweet points to a Protoss-themed character, which would make Fenix (or his Legacy of the Void counterpart Talandar) a solid candidate. Whoever it is, we can expect them on the Heroes PTR as early as Tuesday.
If you want to catch the announcement live, we don't know exactly when the announcement will take place, but the Western Clash in Katowice kicks off at 3 a.m. Pacific.