Should DPS be kicked from LFR for low performance?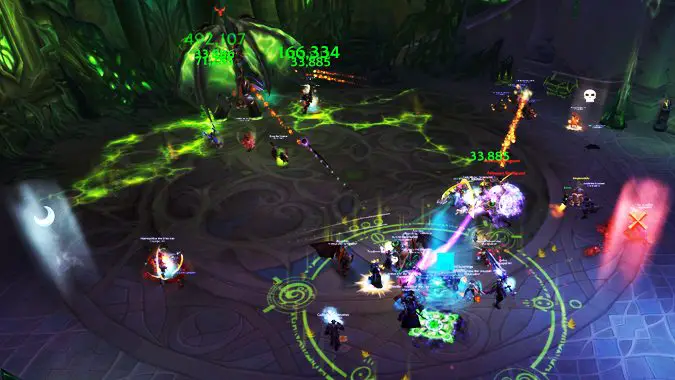 The LFR feature is a great way for players to see end game content without the time commitment of joining a regular raid guild. The only barrier to entry so far has been gear level. Get your ilvl up and you're in. I find most players don't even know the strats other than "don't stand in the fire". But LFR is very forgiving with watered down boss abilities. So players get a glimpse of some quality, fun content as well as high end rewards.
But with the recent release of Nighthold Wing 3 I've seen some ugly behavior from fellow LFR players. Tichondrius, for example, has an enrage timer and if you don't kill him in a certain amount of time, he goes HAM on the raid, everyone dies and you have to start that encounter over. Twice that has happened in my LFR raids on him and both times someone in the raid has immediately called to kick the low performing DPS players arguing that we need better performing replacements to down the boss.
Which is just ugly, stupid logic. First of all, every time you wipe in LFR, the whole raid gets a 5% buff to DPS. Enough wipes and the raid's DPS will increase enough to beat the enrage timer. Secondly, there is no guarantee that the replacement players the game will randomly fill the empty slots with will have any higher DPS than the ones that are kicked. Third(ly), this is LFR. All are welcome. That's the entire point of it. This isn't hardcore raiding. This is about everyone getting to enjoy the end game content.
I suppose these people would argue that higher DPS replacements would lead to faster kills, but so would people knowing the mechanics of each encounter which doesn't seem to be the case given how many people fall off the bridge during the Krosus fight or get feared while facing down the Star Augur. And we don't kick them out of LFR.
So what's the threshold for kicking people out of LFR? Is it just for AFK or should it there be for inadequate performance?