BlizzCon 2017 to be held November 3-4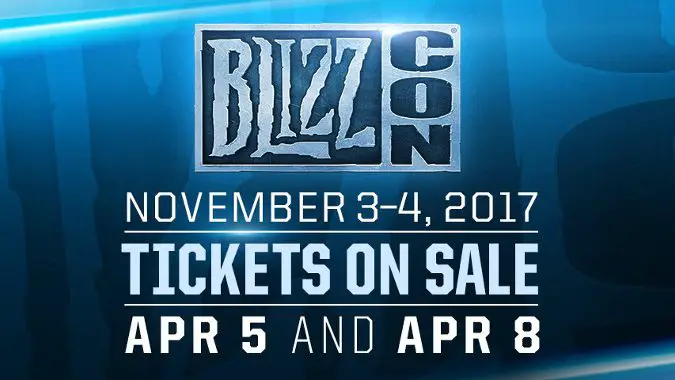 Blizzard has officially announced BlizzCon 2017 will be held Friday, November 3 and Saturday, November 4 in Anaheim, California. Very little else related to the convention has yet been announced. However, we can expect the usual BlizzCon festivities: Panels, contests, and Blizzard's esport grand championships.
Tickets will once again be sold through Universe which lists ticket price at $199. Sales dates are Wednesday, April 5 at 7 p.m. Pacific and Saturday, April 8 at 10 a.m. Pacific.
The Anaheim Convention Center's expansion is slated to complete construction in Late Fall 2017. Whether or not BlizzCon will use this space, or if the space will be ready for use in time for BlizzCon, is currently unknown.
BlizzCon attendee-hopefuls can start booking lodging through BlizzCon's helpful travel page, but be warned: many hotels appear to have ratcheted up their prices and some have marked reservations as non-refundable. Be careful about booking so far in advance.