Orisa arrives in Overwatch on March 21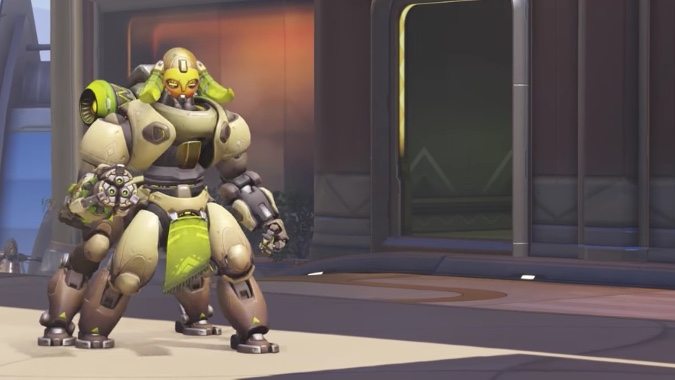 Overwatch's newest tank, Orisa, will be live in game in just one week. She's coming to PC, PlayStation, and Xbox next Tuesday, March 21. (Which some of you may know as "Andromeda Day," which all of Team Blizzard Watch has requested off.) Since she's been on the PTR, Orisa has already seen some balance tweaks, and she may yet see more before she lands on the live servers. But chances are we won't have a good feel of how she plays (or how Blizzard will balance her) until after she's live and players have clocked up thousands of hours of gametime.
For a look behind the scenes at Orisa's development, check out Blizzard's preview video below.