Probius and plenty of hero changes arrive in Heroes of the Storm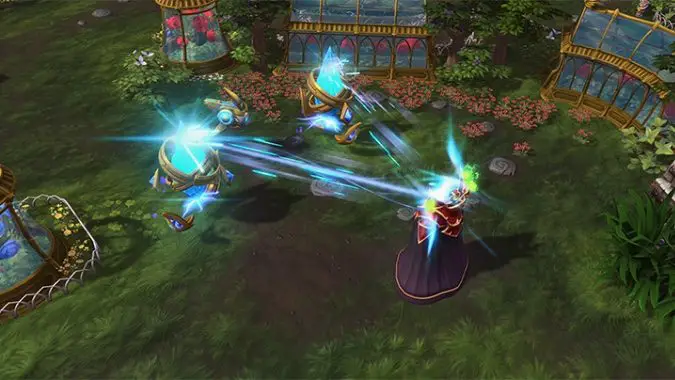 It's time to welcome Probius, a new StarCraft Specialist, to Heroes of the Storm! He's arriving in the Nexus alongside a new patch that features some serious hero reworks for Anub'arak, Arthas, Cho'Gall, and Gazlowe. On top of these new heroes, we're getting a UI rework as well.
And whether you've been following Heroes of the Dorm or not, you probably know that this year's legendary skin is Cheerleader Kerrigan. If you guess the brackets for Heroes of the Dorm, you could win a Cheerleader Kerrigan bundle of your own, the better to crush your enemies cheer on your fellow heroes with.
Then of course we have the standard new hero rotation to enjoy:
Assassin
Butcher
Greymane
Kael'thas
Li-Ming
Zul'jin
Specialist
Support
Warrior
Artanis
Diablo
ETC
Rexxar
Zarya
And as usual, we have a new round of sales, too:
Xul: $4.99/€4.99/£3.69
Scarecrow Xul skin: $4.99/€4.99/£3.69
Novazon Nova skin: $4.99/€4.99/£3.69
And it should come as no surprise that Probius is arriving with a few new bundles:
Terran Probius Bundle – Available after patch release
Stars of War Bundle – Available until April 4, 2017
Ultimate Stars of War Bundle Bundle – Available until April 4, 2017
If you're in a shopping sort of mood, the Felsaber and Spectre Phantom mounts are returning to the shop. All of that WoW gold was just burning a hole in your pocket, wasn't it?
That's all for Heroes this week. As usual, we'll see you in the Nexus!