Diablo Patch 2.5.0 preview includes Armory loadouts and more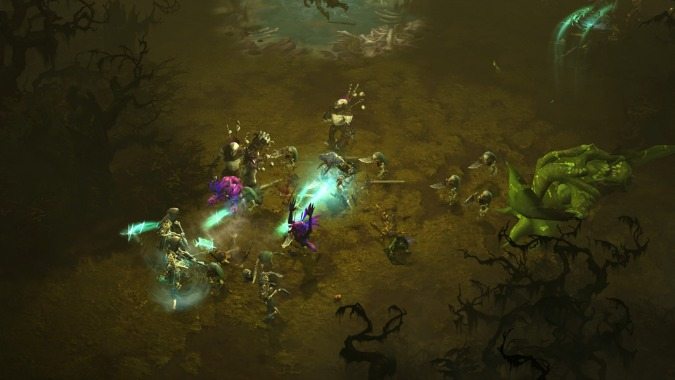 Patch 2.5.0 has hit the Diablo 3 PTR and the dev team has posted a blog highlighting some of the quality of life improvements it will bring to the game. Top of the list is the new Armory loadout feature. A player can take a snapshot of their current gear, gems, skills, and runes and then trade it out with any other loadout with a click of a button while visiting an NPC in a town hub. Those swapped out items don't have to be in the player's bags, they can be in their stash.
The Armory will store up to 5 different loadouts, but will not remember Paragon point allocation. To compensate for this, players will be able to spend Paragon points 100 at a time by CTRL clicking.
Up next is the new Crafting material UI tab. All of your crafting materials will no longer be cluttering up your stash. They will now be whisked into this new UI and neatly organized. And when it comes time to use them in Kanai's Cube, there will be a new Fill button to move them into that interface.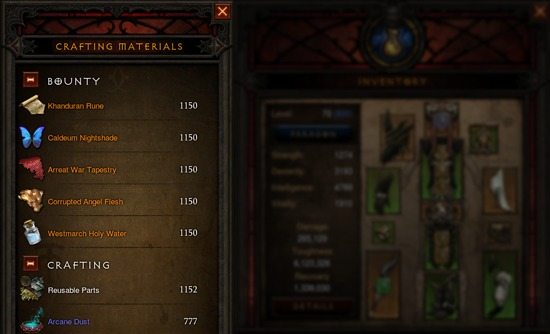 Finally, Blizzard is introducing Primal Ancients gear as a reward for players who are looking for a bigger challenge. Legendary and Set items now have a chance to roll as this new kind of equipment. Primal Ancients gear has perfect stats on all affixes. That means the Primary, Secondary, and Legendary attributes are the ideal value, whether that is maximum, minimum, or best stat for your class. They will also have the best number of sockets available.
To keep this in line as a high end Seasonal goal, a player must complete a level 70 Greater Rift for a chance of these to start dropping. This is meant as a grind goal for more dedicated players who run out of things to do.
No word yet on when Patch 2.5.0 will be pushed to the live servers. In the meantime, you can also check out the recently released preview of the dev progress on the Necromancer class due in the later half of the year in the Rise of the Necromancer DLC.