Do you enjoy the Hearthstone's Journey to Un'goro cards so far?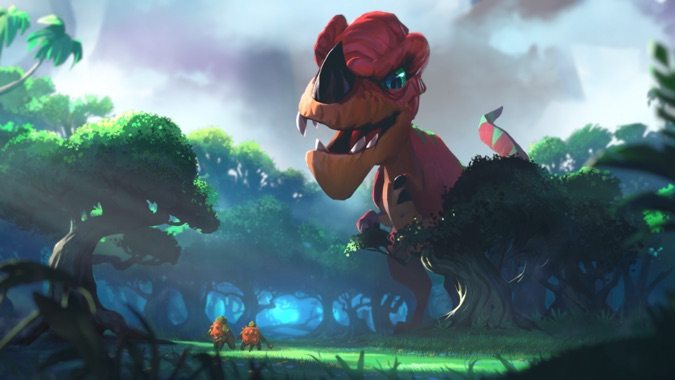 During Friday's Hearthstone livestream with Day 9 and Senior Designer Peter Whalen, they showcased a handful of cards. I love the new Elise! She comes in at a 5/5 for 5 mana and this time she doesn't give you a map to the golden monkey. Instead, Elise gives you an Un'goro pack which is literally an Un'goro card pack. You get 5 random cards from it but it has a high chance of containing a legendary and a guaranteed epic. No, you don't get to keep the cards.
Another entertaining moment from the stream was when they debuted Swamp King Dred. I know a few of my Blizzard Watch colleagues on the site will vehemently disagree with me, but I greatly enjoyed the demonstration they provided for the King when he chowed down on murloc after murloc. If you missed out, I recommend watching a short clip of it here. They revealed a number of other class cards which you can find on our spoiler list.
What has been your favorite card from the set so far? Are you liking it? Some of the community feedback seems to be incredibly negative but we've barely seen even a quarter of the cards yet. Will you be playing Un'goro?