Are you taking advantage of WoW's character services sale?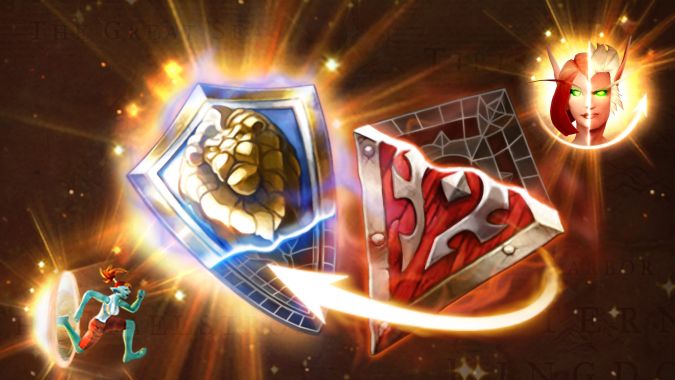 From my (admittedly brief) research, it would appear that Blizzard hasn't offered a discount on character services in almost two years. That changed last Thursday when they announced a discount on most of WoW's character and guild services. Given the cost of a lot of these services — and the fact that you still can't mass-transfer characters at a discounted rate — it wouldn't be too surprising to see a decent number of people persuaded to finally take the leap and do something new with their characters.
Personally, I've all but hit the confirm button on a transfer back to Horde. If you're unaware, I started out Horde and played a Forsaken Shadow Priest up until the end of Mists of Pandaria. But being on a dead server amidst a guild that was struggling to raid, I ended up transferring to the Alliance because a certain set of guilds made raiding and recruiting much, much easier. It's never quite felt right, though — at my core, I'm still a Forsaken Shadow Priest. I still like the Horde more overall, and I still don't think I'll ever understand the Exodar's layout.
So for me, transferring back Horde has felt like an inevitability, albeit one that I could always do "sometime soon." But the discount on character services — coupled with real life making raiding more and more difficult right now — means I'll be back where I belong soon enough. How about you? Will you be utilizing any of the discounted character services?