Are the Burning Legion a monochromatic enemy?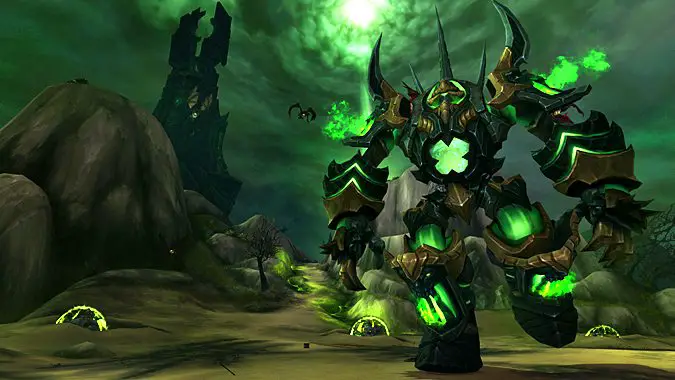 Is it just us, or is the Broken Shore kind of same-y? I don't mean the quests or what have you so much as I mean the appearance of the place — kind of a mix of black and green everywhere, with big jagged rocks infested with demons and big green/black towers studding the place. Now, I get that the place is the focal point of a full scale demon invasion, but that doesn't change the fact that it's bland. Tanaan Jungle had much the same problem, but there was a bit of variety with the swamp and higher areas that the Broken Shore lacks.
Part of that is the omnipresent fel green that the Legion brings with them. Honestly, once you've seen it a few times, it's really very hard to see it used differently. I'd really like to suggest that the Legion get themselves a decorator but they don't seem inclined to listen, what with all the rampaging.
This may seem like a trivial thing to focus on, because it is, but sometimes trivial things can start taking on a life of their own. One of the things I like about the Broken Isles is how the zones have variety and range to them, and the Broken Shore just doesn't match up. It makes questing there a bit hard to take. But I could be wrong. What do you think? Is the Broken Shore visually underwhelming? Do you wish there were more color?