What's your favorite vacation spot in Azeroth?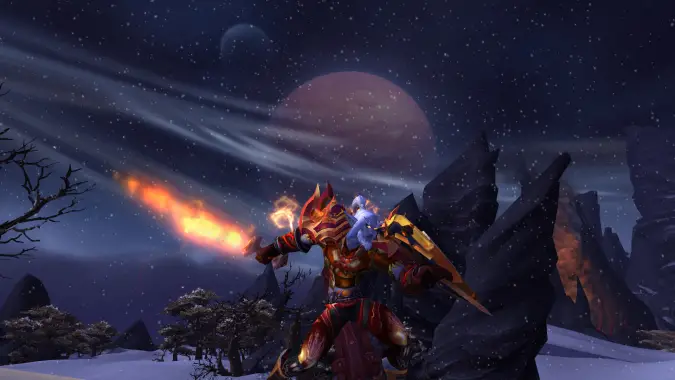 Oddly enough, my favorite vacation spot is in Draenor.
One of my Warriors, the Draenei I mained for most of Warlords, is basically retired to Shadowmoon Valley permanently, living in his garrison, surrounded by his people and seemingly out of harm's way while the Legion attacks Azeroth. I feel like he earned his happily ever after considering he was my main for something like six years. I like to take him out for a spin from time to time and let him embrace the beauty of the zone since he can do that without the whole Iron/Fel Horde giving him problems anymore.
On Azeroth itself, I'd have to say I like to take my characters out to Pandaria and just hang around the Shrine from time to time. The Vale itself still has that big ugly Sha-ified area, but the inside of the Shrine is still just as beautiful as I remember it and I like flying around to unspoiled areas in Kun-Lai from time to time. It's forbidding but quite beautiful.
So what's your favorite screenshot/postcard/just hanging around spot in World of Warcraft? Where do you think your main might retire to?