Firefly Path creates amazing Blizzard-inspired gowns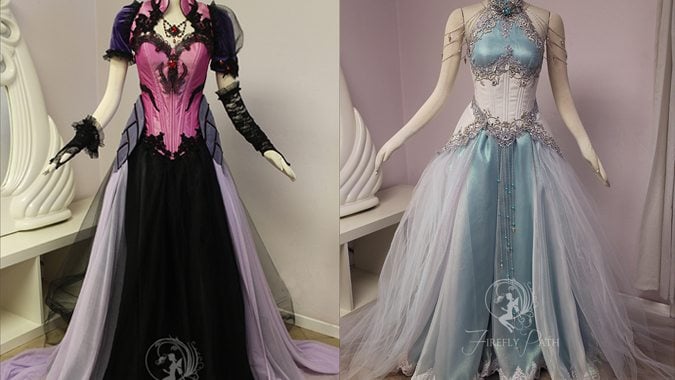 Firefly Path is no stranger to fantasy and video games. The talented lady behind the company, JoEllen Elam, started out doing elaborate cosplays featured on Deviant Art over a decade ago. She managed to transform her creative skill into a fashion design business and now designs fantastic creations for lucky clients. Two clients recently had their eyes set on Blizzard characters, which she beautifully obliged.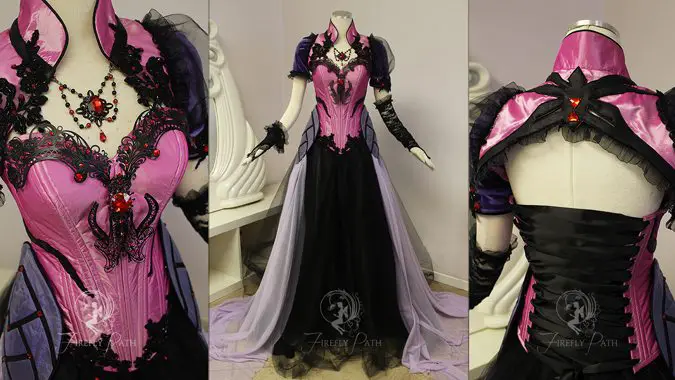 One client commissioned a masquerade gown in the style of the sleek and dangerous Widowmaker from Overwatch. Firefly Path caught the essence of Widowmaker's style and applied the themed motif strategically. The gown mimics Widowmaker's statuesque silhouette and sleek armor. It features puff sleeves and lace gloves in place of her pauldrons and heavy glove armor, and panels on the hips to mimic the patterned leg armor of her suit. On the back is the black widow spider Widowmaker is so famous for.
https://www.instagram.com/p/BS146x9FBxO/
It even comes with a matching mask and crown that can be worn separately. The masquerade headpiece evokes the laser mask Widowmaker wears, but with filigree instead of armor and red gems instead of laser sights.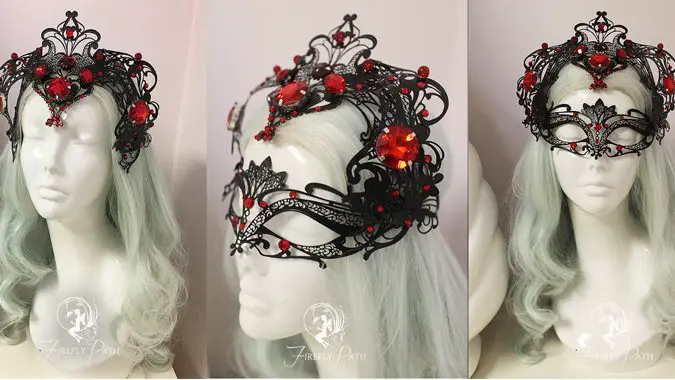 Another client requested Tyrande's dress from World of Warcraft and we can see that it takes inspiration from Tyrande's old character design, with a hint of her official loading screen artwork. The gown uses sheer and iridescent fabrics to appear as though it's made from moonlight. Silver lace evokes Tyrande's silver armor pattern and shiny crystals and pearls were woven in to add to the ethereal glow.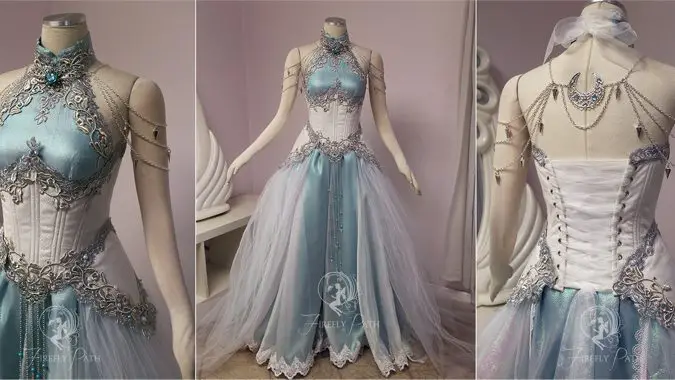 Since Firefly Path only takes limited commissions each year, these two clients were incredibly lucky and definitely had their eye on taste. I would love to see more Blizzard creations from Firefly Path and here's hoping she receives more commissions like these in the future. Could you imagine Sin'dorei or Nightborne gowns?