Do you play with a group?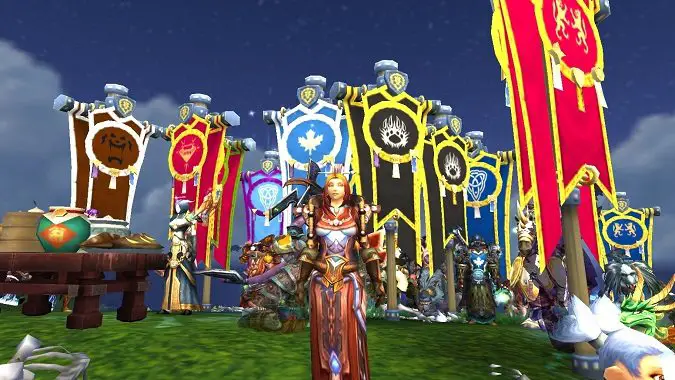 Whether you're playing World of Warcraft or Heroes of the Storm, playing in a group is a key part of the game. But the amount of time you have to play, when you can play, and who you want to play with can make meeting up with friends in game a challenge. If you can commit to a schedule,  guilds and organized groups are the way to go — but it's not always easy to juggle your real life schedule with your virtual life schedule.
And sometimes that means tackling these multiplayer challenges solo, which can be a frustrating way to play a group-based game. Sure, Blizzard offers a lot of tools to help match you up with other players , but whether you want to play with those players is up to debate. I'm sure we've all been grouped with those players who do nothing but hurl insults and vote kick at the slightest provocation — which is neither fun nor productive. As handy as Blizzard's group finder tools can be, some players make you wish you were in a single-player game. But nearly everything Blizzard does these days is multiplayer, and when you need a group, you need a group.
So, gamers, how do you manage tackling group content when a group isn't to be found? Do you play random group roulette and hope for the best? Do you wrangle your schedule to work with your guild? Or do you just say no to the sorts of challenges you need to group up for?