Role Play: Non-roleplayers on roleplay realms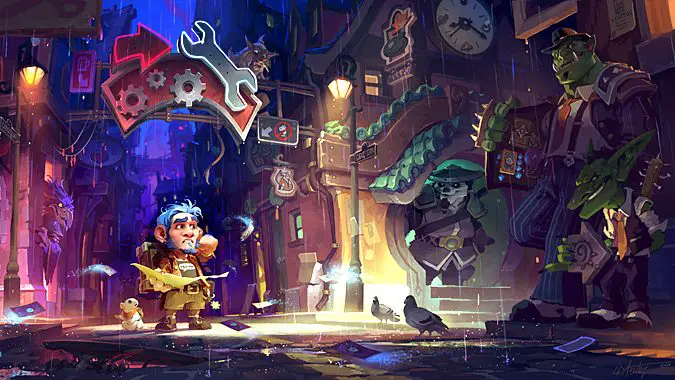 Sometimes roleplayers have other interests like competitive raiding or PVP. These kinds of activities are harder to find on RP realms, leading players to try and find RP on non-roleplaying servers. But what if the shoe is on the other foot? Today's column addresses a question from a player who is headed for an RP realm, but not really interested in roleplay.
kymorne asked:
Came back to the game for Legion but my friends moved to an RP server while I was gone. I don't really want to RP. Do I have to if I move to their server?
Absolutely not. RP realms are designated as RP realms so that people who want to roleplay have a space where they can find it. But you're under no obligation to roleplay on an RP realm if you don't want to. Believe it or not, there are plenty of players on RP realms who don't engage in roleplay at all. Before you pay for that server transfer though, you should probably take note of a few things.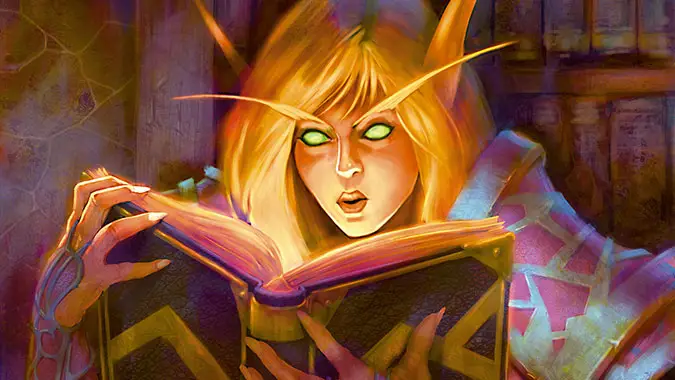 RP realm guidelines
RP realms have the same rules and guidelines as any other server. But there's one small addition to these rules specific to RP realms – nothing major, it's really just about the name you choose.
There are special rules on role-playing servers that help our players maintain an immersive role-playing environment. If you see another player ignoring these rules, please report them.
Our role-playing policies exist alongside our standard in-game policies. Violating these policies may lead to penalties on your account.
Name Violations
This category includes:
Non-medieval or non-fantasy names (for example: Slipnslide, Robotman, Technotron).
Names that reference well known people, characters, places, or icons (for example: Britneyspears, Austinpowers, Mcdonalds, Georgewashington, Newyork).
Names that consist of multiple words (for example: Inyourface, Welovebeef, Howareyou).
We will give a random name to characters that violate our RP naming policy. If your name also violates the standard naming policy, we will apply the appropriate penalty to your account.
Despite these guidelines, you'll still run into people with odd names on RP servers. You just won't run into them quite as often as you would on a PVE or PVP server. These guidelines aren't strictly enforced, but if a player reports your name, you could be forced to change it. It's easiest to just pick an appropriate name from the start, and avoid the possibility of a name change entirely.
Mechanically, RP realms work like any PVE server – you aren't auto-flagged for PVP while you're out in the world. And despite the fact that most RP servers aren't well known for top ranked raid or PVP guilds, it doesn't mean people don't engage in these kinds of activities. You're just apt to find more casual guilds than you are bleeding-edge progression guilds.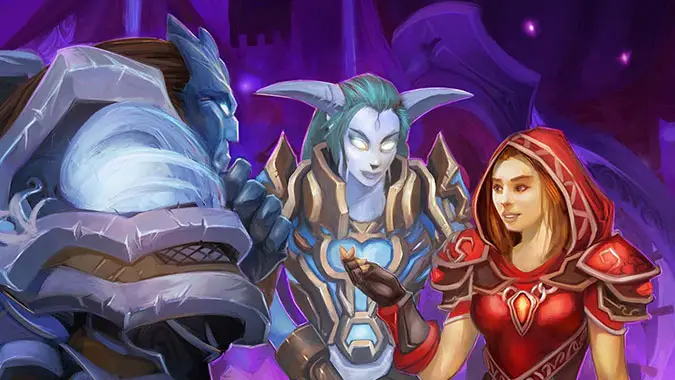 Social interaction
Keep in mind that while you're not interested in roleplaying, that's the server focus. So the majority of people you run into are going to be roleplayers. You may find yourself approached for roleplay – be polite if you turn them down. If you see roleplay out in the world, don't interrupt or interfere with it. Trolling roleplay on an RP server can get you reported.
You might not be interested in roleplaying – but that's what the majority of the population is there for. In this case, you're the odd one out. Making fun of roleplayers is just going to make a lot of people pretty angry with you, and there's no point in that. Just be polite when you're interacting with people. Nobody is going to try to force you to roleplay.
Normally roleplayers on RP servers have some kind of profile addon. If you're really adamant about not wanting any roleplay, you might want to pick up one of these addons, and check all options as OOC, or out-of-character. It's not necessary, but it'll help any roleplayers easily identify you as someone they shouldn't approach.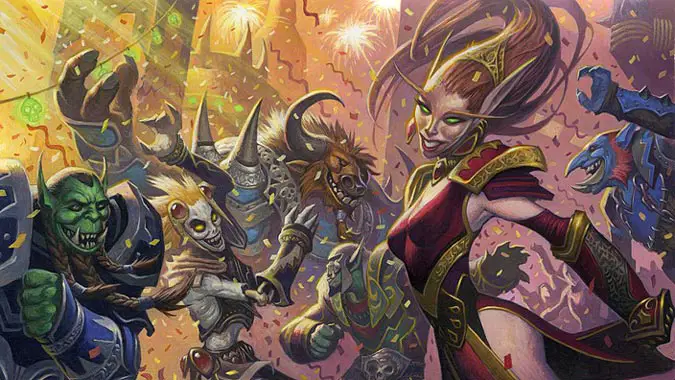 Why an RP server?
So why would anyone go to an RP server, if they aren't interested in RP? Generally speaking, RP realms are a little quieter and less busy. Players on RP servers tend to be creative, pretty friendly, and polite, for the most part. With so many cross-server options available, it's really not any more difficult to find a group for raiding or PVP, if that's more your speed. And for some players, they've chosen an RP realm because they're in situations like your own. They might not be interested in RP, but that RP realm is where all their friends have congregated.
You're definitely not under any kind of automatic obligation to RP if you choose to move to an RP realm. But you need to be aware that many, many other people are there just for that purpose. As long as you behave yourself and treat your fellow players with respect, you shouldn't run into any issues. And who knows – if you like where you've ended up and you're happy, you may even find yourself bitten by the creative bug someday!