3D print your own Kanai's Cube from Diablo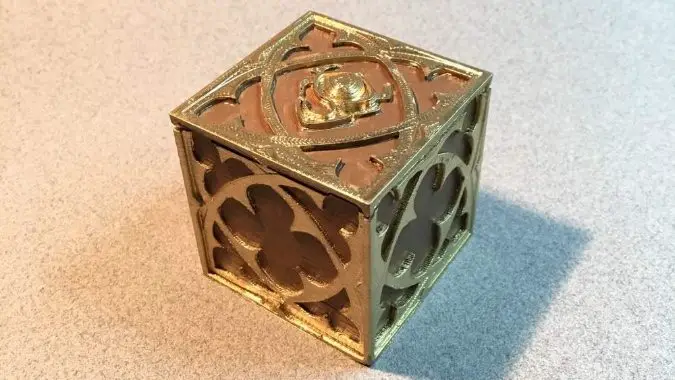 We can't promise that it will upgrade any of your real-life gear to Legendary levels, but you can now 3D print your very own Kanai's Cube. Created by Reddit user fotis mint, there are two versions of the cube: one's an actual box with lid while the other is just a cube. For those with their own 3D printer, it will take about 300 minutes of printing time, so why not go for it? You can check out the pattern here.
Of course it's hardly the only Diablo item you'll find a pattern for. There's also this ultra-detailed Demon Hunter, an ominous Azmodan, and a bust of Diablo himself (or herself). Warcraft fans have even more options, like this full-size Frostmourne (which takes a staggering 50 hours to print) or full-size Underlight Angler (which probably isn't useful for actual fishing, but looks incredible).
Unfortunately, I don't have the printing gear at home to DIY my own epic (or legendary) objects — but I'm sure some of you do. So get crafting, people!