Are you a binge player?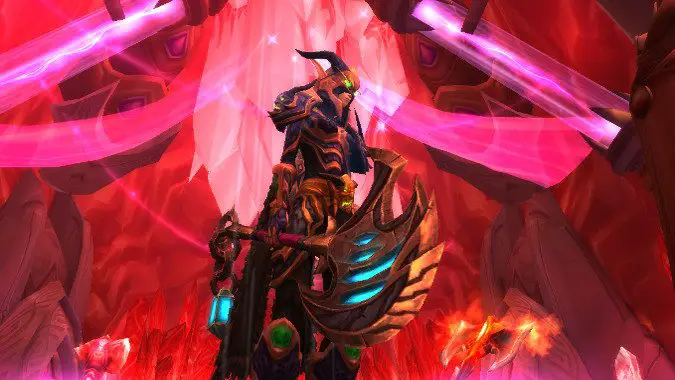 Do you binge on games? I'm using binge in the OMG I must watch every episode of the latest streaming TV series way, not necessarily in the eat all the things way, although obviously the latter is informed by the former.
It's something I've noted about myself recently. When new content drops, I go all in — sometimes not right away, mind you. When Legion's patch 7.2 dropped, it dropped at the same time as several games I'd been wanting to play forever, so I focused on them for a while instead. But sooner or later, I'll come back and berserker my way through as much of the content as I can. I've been chain running Legion Assaults, clearing the Broken Shore like clockwork, hitting up every AP World Quest I can find and obsessively finishing all of my tier sets in my wardrobe like Legion is Season Three of Daredevil or something. And eventually I'll hit my satiation point and take a week or two (sometimes as long as a month) away from the game, only to come back and gorge again once the next shiny new thing I'm interested in happens.
So what about you? Are you a steady, always logs on, always plays the same amount player, or do you go through binge and bored cycles?